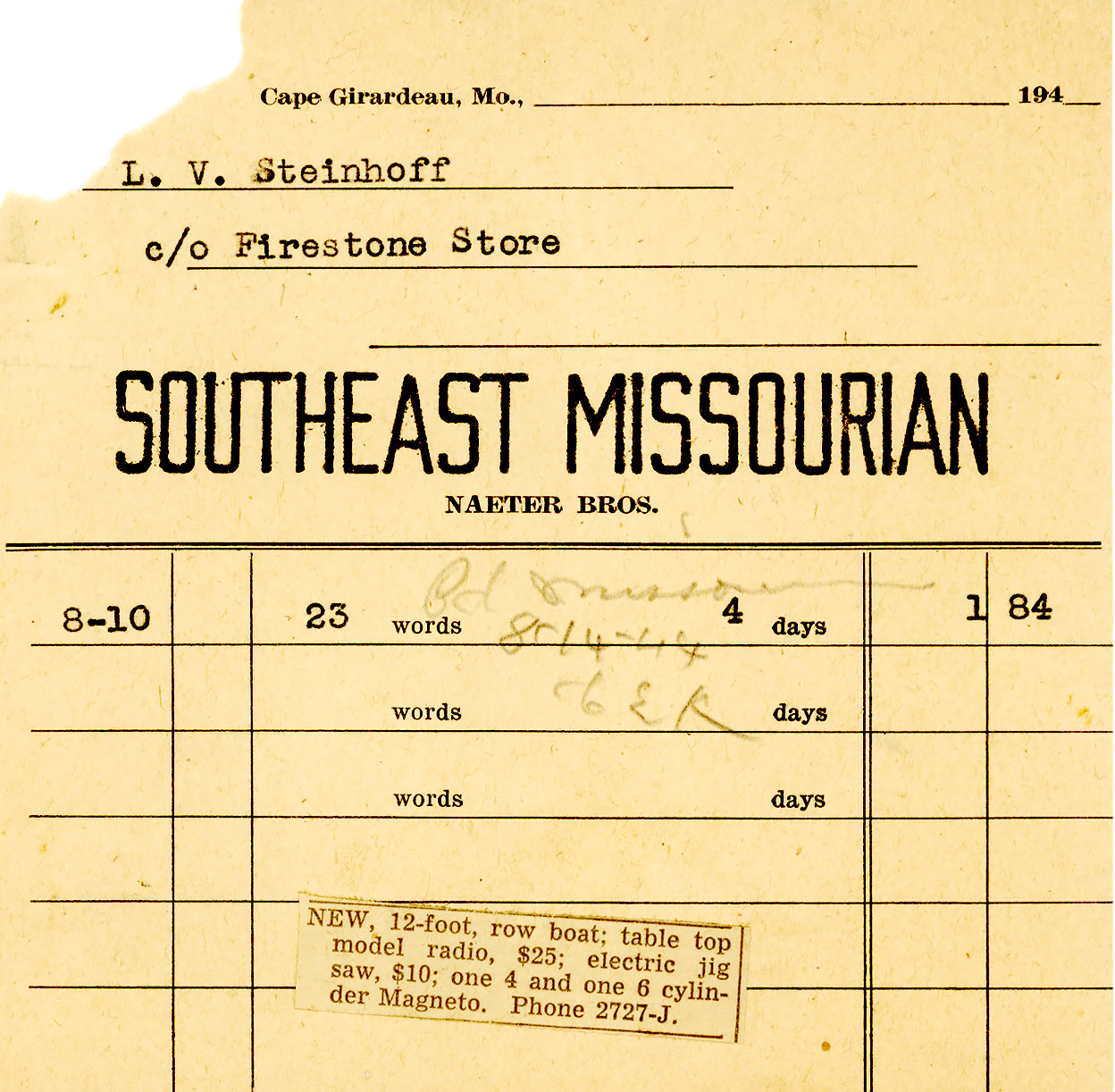 Every family has stories that may or may not be true. Dad often told a story about pulling his toy wagon full of sheet music for the woman who accompanied the silent movies at the Broadway theater.
We all dismissed that as his version of walking 12 miles to school in waist-deep snow (uphill both ways.)
Eventually, Mother sent me the obit of the woman who HAD played music at the silent movies. I guess he wasn't just funnin' us with his tale.
Dad and the basement boat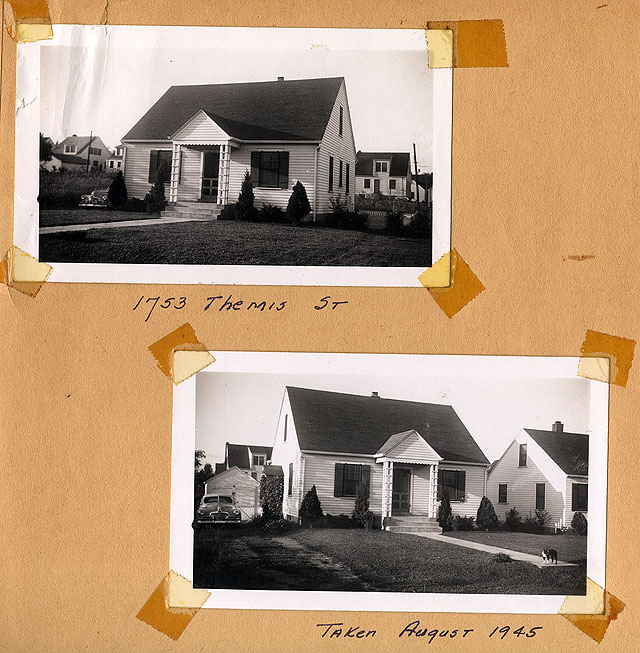 I don't ever recall Dad mention the boat he built in the basement at Themis Street before discovering he couldn't get it through the door. That strikes me as a story no man would tell on himself.
I was never able to determine if the tale was true, and all the folks I could ask are no long with us.
Then, I ran across a couple of Missourian classified ads from 1944. The one at the top of the page was to sell a new, 12-foot row boat; table top model radio, $25; electric jig saw, $10; and one 4 and one 6 cylinder magneto.
Maybe he HAD gotten the boat out of the basement, and maybe that's why he was also able to sell the jig saw.
Bicycles for sale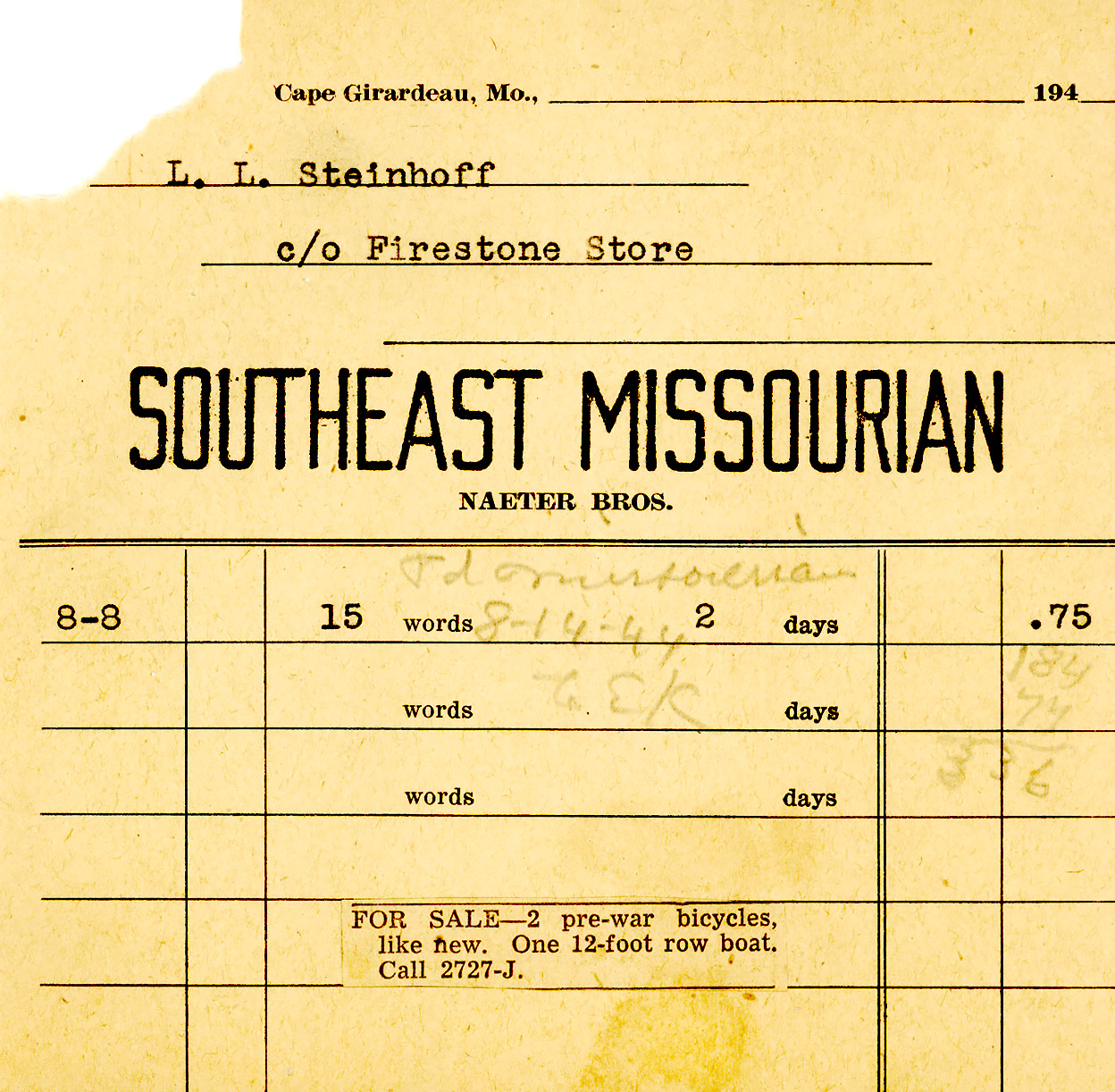 About the same time, he was trying to sell two pre-war bicycles, like new. (And the boat.)
Mother with bikes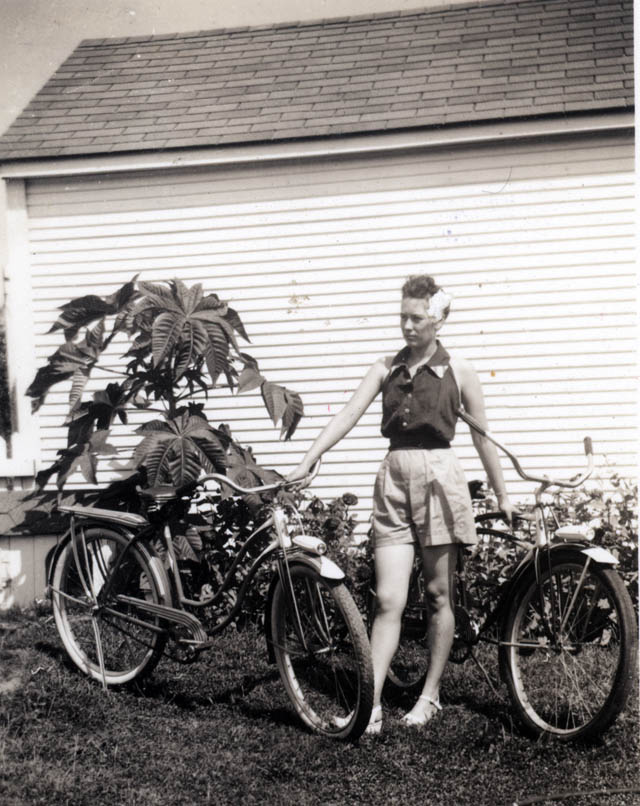 Decades later, she still talked about how their legs cramped up from the 36-mile ride.
The first year I started serious biking, I did the 72-mile round trip in their memory. I had quite a bit of long-distance cycling under my saddle by then – including at least one 100-mile day, so I fared better than they did.
Another bike photo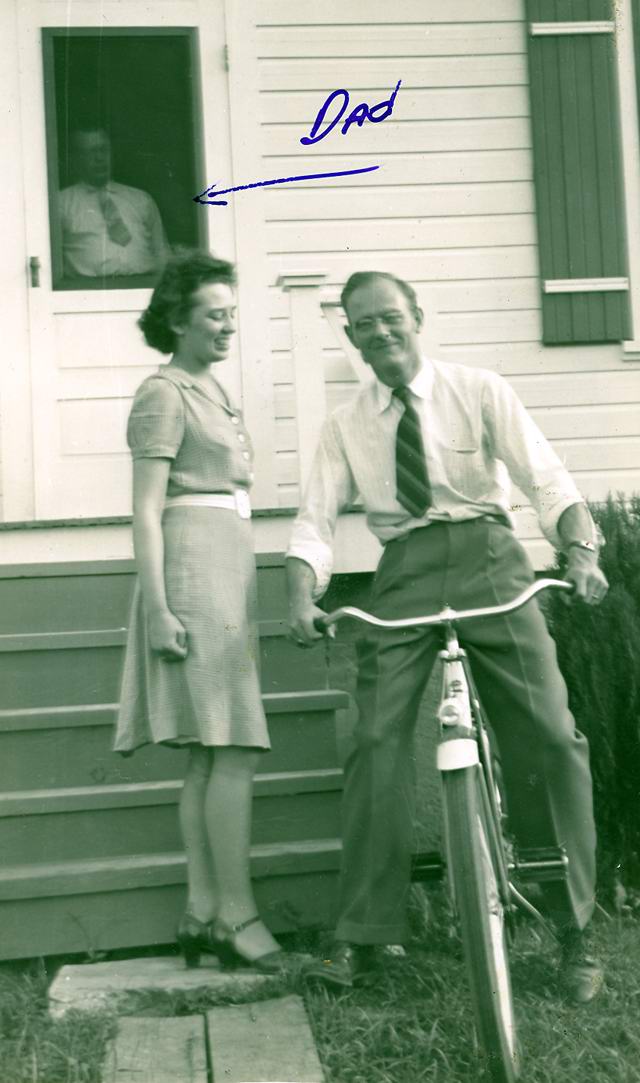 Here's Dad on a bike. Mother's dad, Roy Welch, is looking through the screen door in the background.
I think that Advance ride dampened their enthusiasm for long two-wheeled expeditions.