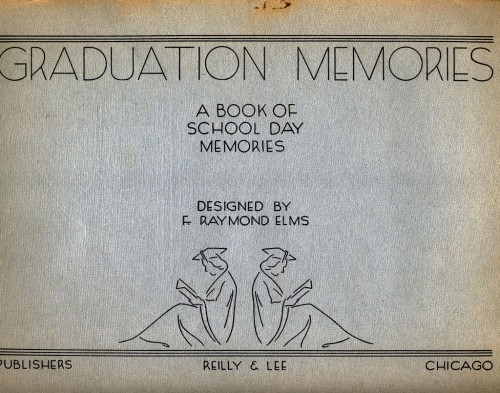 Mother was Facebooking six decades before we gave her an iPad. There's a new Facebook fan page called Advance Hornet Alumni where all the buzz is about the upcoming high school reunion. Mother graduated with the Class of 1938, the group that named the Hornets, she says. Anyway, she pulled out a scrapbook I had never seen before.
It contained her Graduation Memories Book. You'll be seeing bits and pieces of it from time to time.
Birthdays January to April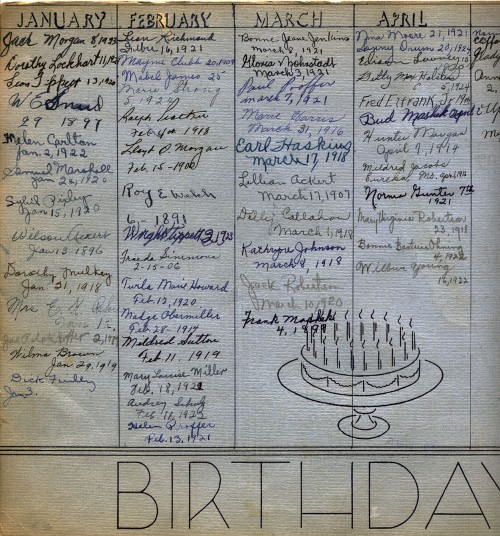 There was a section for Birthdays. I noticed that most of the handwriting was different. "Well, I was just downtown, and whenever I'd see anybody, I'd take down their birthday. Most of them wrote them themselves." These pages read like a Who's Who of Advance in the late 1930s. I recognize about a third of the names on these pages. It's a real thrill to look up to see the signature of your grandfather, Roy E. Welch, [Feb] 6 – 1891, written in his own hand. I've seen that writing before and would recognize it anywhere. You can click on any page to make it larger. I scanned them a little bigger than usual if you want to look at the names.
Birthdays March to June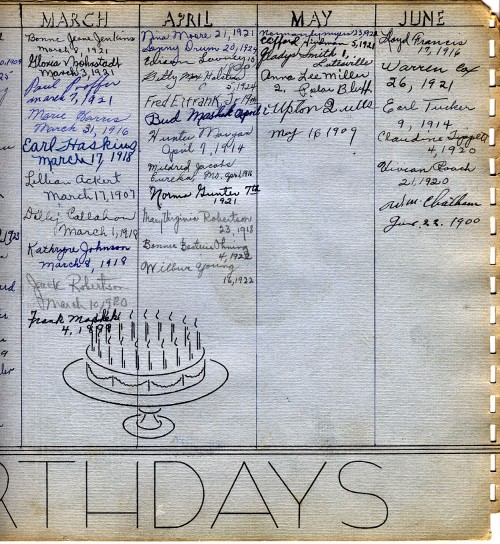 There are contemporaries of my mother, friends of her parents and the high and low of Advance society. Roy and Elsie Welch ran a variety of businesses in town: a hotel, a tavern and a liquor store, among them. Mother could put a head on a mug of beer when she was in her early teens and she managed to hoodwink the sheriff into not confiscating a slot machine full of money when they left her in charge when she was about 13. The businesses, plus living downtown, put her in contact with everyone.
Birthdays July through October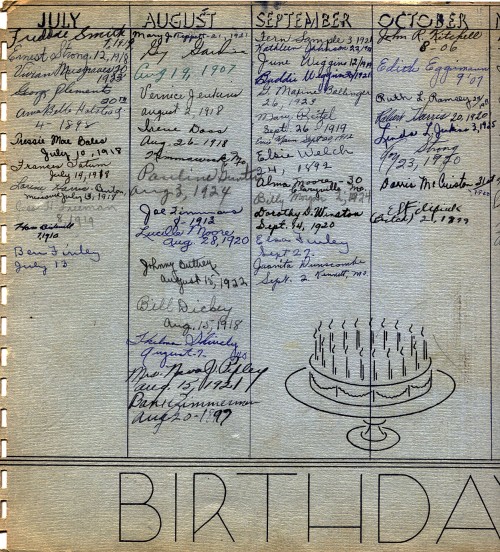 Elsie Welch shows up as Sept. 24, 1892. I recognize her handwriting from the scores of cards and notes she sent me over the years.
Birthdays September through December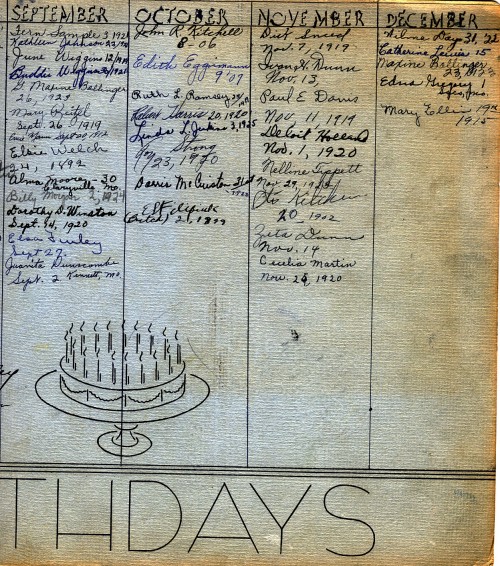 I've never been much interested in collecting the autographs of famous people, but I have to admit to feeling a little thrill when I see the handwriting of ordinary people my mother stopped on the street in a tiny town in the Midwest when she was a high school senior. That's why I said she was creating a Friends list and doing Facebook six decades before she ever got her iPad.