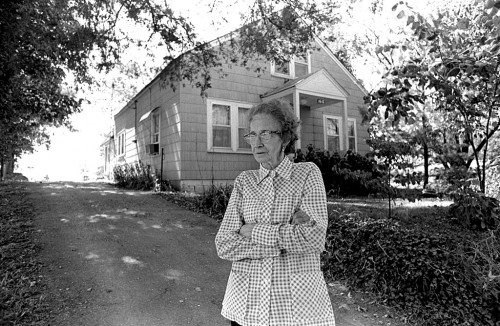 When we moved into our house on Kingsway Drive 58 years ago, Bob and Mary Tinker lived across the street; the Grays lived next to them, the McCunes lived in a small cottage down the hill, and the Hales and Heislers in their farm houses finished off the neighborhood. We were way outside the city limits and cows grazed in the field behind our house.
That's Mrs. Tinker in front of her house.
Boltons came Memorial Day 1994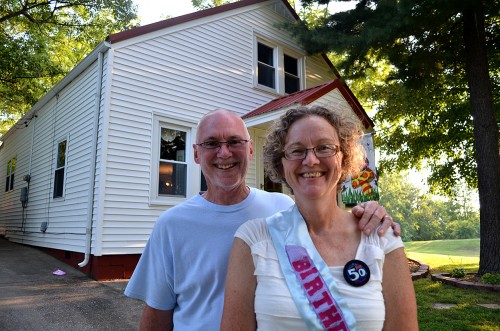 Bill and Rhonda Bolton moved into the house on Memorial Day, 1994. Even though they've been living there 20 years and have been the best neighbors you could want, we all still call it the "Tinker House."
They keep an eye on Mother for us. When Brother Mark kept getting a busy signal on her phone one night, he called me and I reached out for the Boltons and Carla Jordan, who lives over by Food Giant. It turned out to be a false alarm: Mother had failed to hang up the phone properly and that's why it rang busy.
When Mother's mower stopped while she was massacring grass the other day, Bill came over to help her push it away from the street. It's nice to know you have friends and neighbors who will come running if you need them.
Come over for Rhonda's party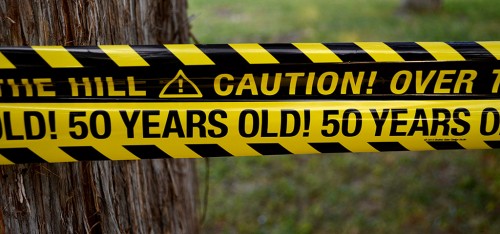 Bill stopped by Friday to invite Mother to Rhonda's 50th birthday party on Saturday. I'm not sure if he used the phrase, "if you can make it up the hill," but that would have insured that she would attend.
"A good time was had by all"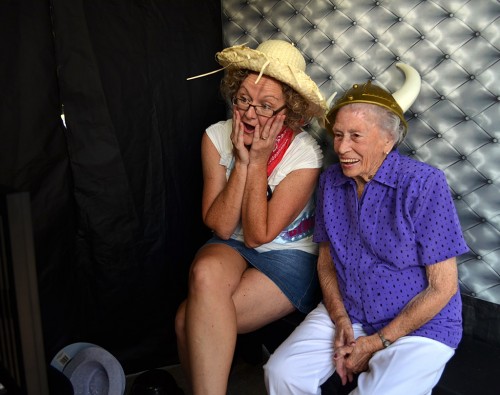 That's a line that one of The Missourian's country correspondents would tack on to any story involving more than two people, even if it was a funeral. In this case, it was true. There was a nice mix of family, friends and neighbors, good food and even a photo booth.
Birthday party photo gallery
Click on any photo to make it larger, then use your arrow keys to move through the images.