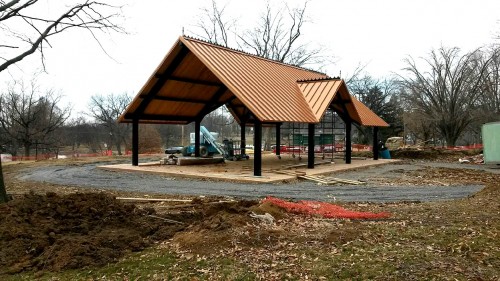 There have been a bunch of posts on Facebook recently talking about the old Capaha Park pool. On top of that, I've been documenting the slow progress of the pavilion being built on the hill overlooking where the pool used to be.
Buddy Terry Hopkins is back in Cape for a visit, and he sent me photos of what the site looks like today. Terry's one of those glass-half-full kind of guys, so he added the comment, "Looks like in the future, kids will still be able to enjoy this spot."
Not quite the same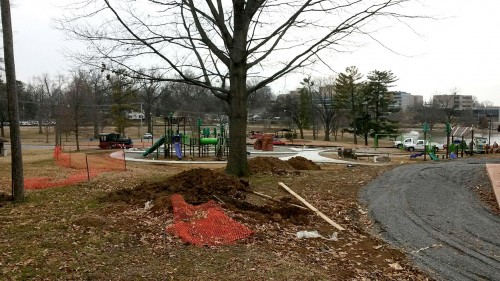 Being a half-empty kind of guy, I replied, "Not quite the same."
What stays the same?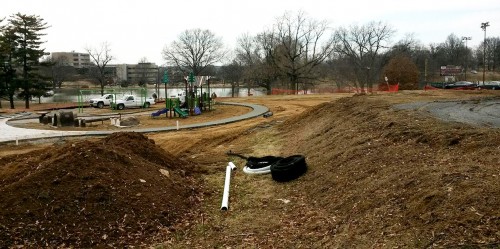 Terry doesn't take the bait, "No, it's not the same, but what in this world stays the same? A new generation and new memories from the same old place," he replied.
At least Dinky survived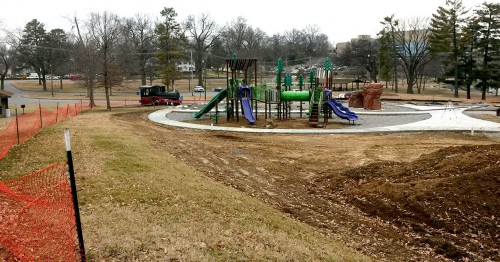 I'm sure kids will have some fond memories, but I can't see many of them spending all day hanging around a pavilion like we did the swimming pool.
When your parents dropped you off in the morning to go swimming, they had a reasonable expectation that you were going to be safe, watched over by trained lifeguards in a controlled environment.
When they picked you up at the end of the swimming day, you'd be pruney, reeking of chlorine, starving and ready for bed.
But, looking on the bright side, Dinky, the train, is still there for more generations to climb on.