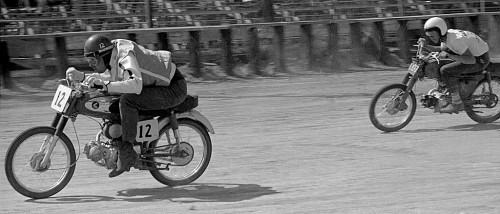 I know these race photos were taken at Arena Park, but I don't know anything else about them. I'm going to guess they date back to 1967, only because I don't think I had any telephoto lenses long enough to shoot anything like this before that.
Photo gallery of motorcycle racing
Since I don't have any information, I'll toss them all into a photo gallery. I'll let you fill in the blanks. Click on any photo to make it larger, then click on the left or right side to move through the gallery.