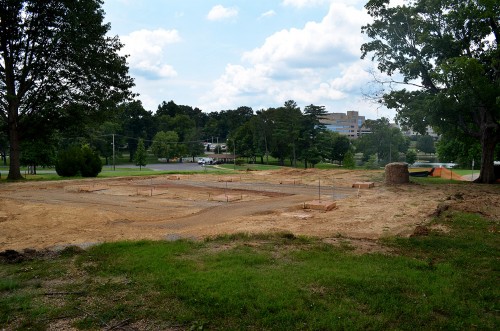 When I did a piece about a new pavilion being constructed on the hill overlooking what used to be the Capaha Park Swimming Pool, I quoted a Missourian story that said the structure should arrive in April and be installed in May or June.
So far as I can see, some footers have been poured, but the site otherwise looks the same as it did in April. Looks like someone blew that June deadline.
Glad to see the trees are still there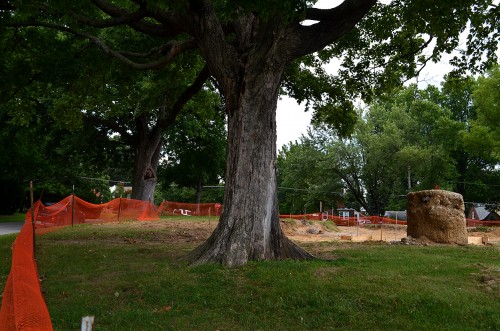 When Friend Shari and I walked around the park waiting for the band concert to begin, we talked about how the big trees give a feeling of permanence to the park. My worry, I said, is that many of them may be nearing end of life. Old McKendree Chapel used to be surrounded by big trees, but they have gradually died off or been hit by lightning.
I miss the splashing and laughter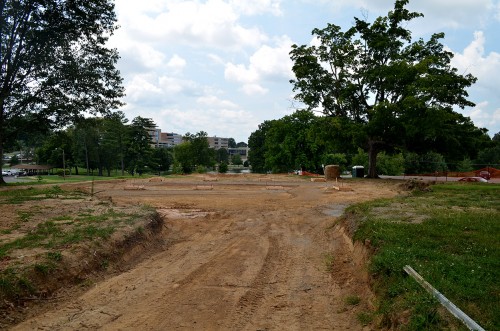 I can't sit on that hill, though, without thinking about the missing pool, the laughter and splashing, the smell of chlorine and the prickle of sunburns. Here are three accounts former lifeguards wrote when the pool was marked for demolition.