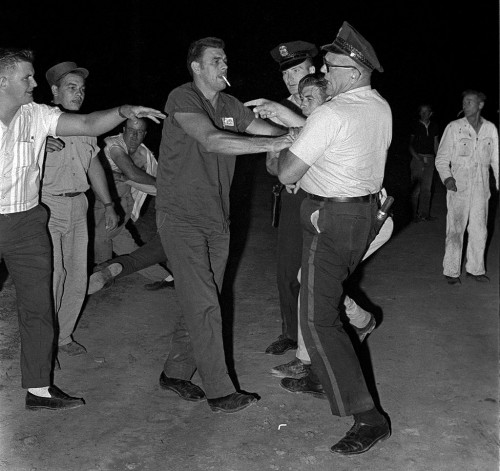 Not all of the action happened ON the track at the Arena Park stock car races. Police officers break up a dust-up along the sidelines.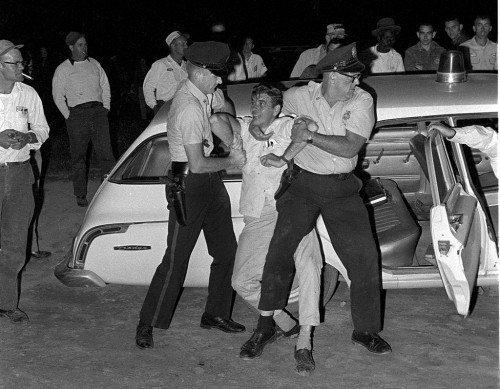 Nobody seems particularly worked up about the scuffle. Even the guy getting stuffed into the police car seems to be taking it in stride. Things were a lot more casual in those days. I can't imagine a cop letting a perp get his hand that close to his sidearm today.
I think one of these photos may have won a minor prize in a Missouri Press Association contest, which says more about the quality of the competition and the dearth of spot news in the state than it does about the quality of the pictures.