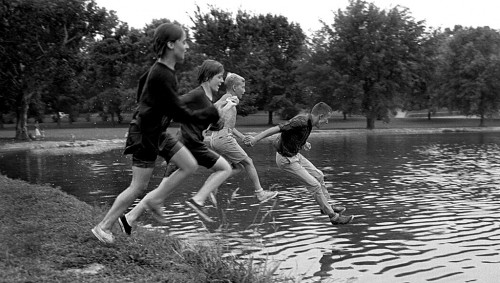 I see in The Missourian that the city is going to pull the plug on the Capaha Park swimming pool, literally. While rooting around trying to find pool pictures, I ran across these kids picking the lagoon instead of the pool.
Mystery swimmers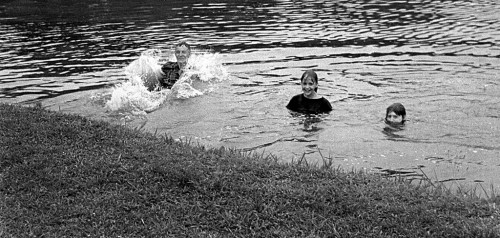 The top shot feels vaguely familiar, so it might have run in the paper. There wasn't a date on the negative sleeve, so I didn't have an easy way to track it down. There were kids swimming in a pool in other frames, but it wasn't the Cape pool. It looked like it might have been a swimming class taught at a local motel pool.
Still looking for pool pictures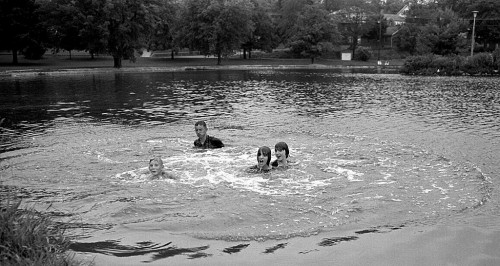 I'm still digging for those pool photos. I know I've got the stuff from the Millie the Duck series, Lila's synchronized swimming team, swimming classes, swim meets and diving competition. Be patient.
If you DO need a Capaha Swimming Pool fix, here's some photos of a dance party held there one night.