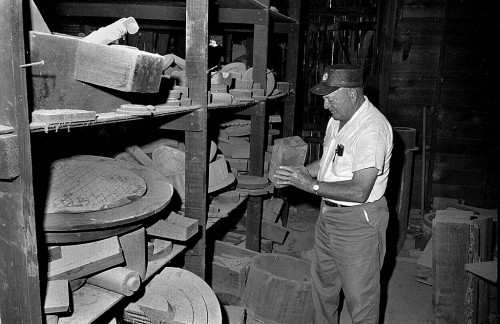 Frank Reed is holding some of the wooden patterns that are part of Cape Girardeau today. I photographed him in the old Erlbacher Foundry at 231 North Main in January 1966. Shortly after the photo was taken, the building was leveled for the construction of the new Missouri Employment Security Office.
The round object in the foreground was used to cast the manholes we've all driven over.
The machine shop and foundry was built in 1906 by Balthaser "Bill" Erlbacher. Mr. Reed went to work in 1930 and continued to work there until a stroke forced him to retire in 1959.
Million dollars of patterns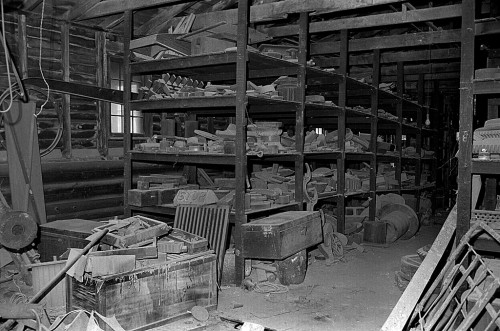 "There's a million dollars of patterns here – that's what they'd cost to have them made today," Mr. Reed commented as he walked down shelves of the hand-carved patterns that were used to form precise molds for the iron to be cast into.
I wonder if anyone salvaged any of the more interesting ones or if they were hauled to the dump when the building was torn down. I wonder what they'd be worth at some place like Annie Laurie Antiques?
Pot-belly stove cast in foundry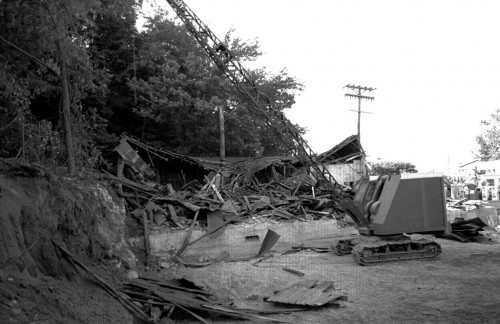 You can still see the chimney for an old pot-belly stove that was cast in the foundry. "It was a big old thing and it put out lots of heat," he recalled.
Erlbacher himself cut the massive sycamore beams that held the building up. Mr. Reed characterized his old boss as "just an old German, hard-working man who just never knew when to quit. He was a great old man who had a heart as big as a gallon bucket."
Biggest shop between St. Louis and Memphis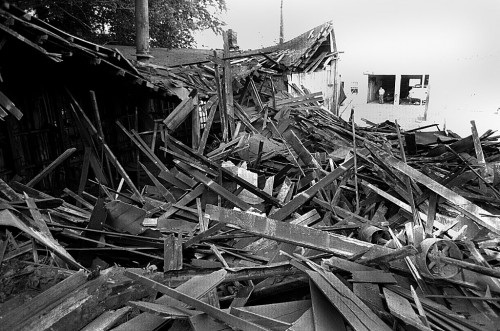 Mr. Reed said the shop was one of the biggest machine shops between St. Louis and Memphis. "It wasn't like it is today – now everybody has a welder, but then they'd come from farms and small places for miles around to have work done.
You can read more about the Erlbacher Foundry in The Missourian.
Next time your tires go "thump, thump" over a manhole cover, wonder if it was produced by Balthaser Erlbacher and Frank Reed in the foundry on North Main.