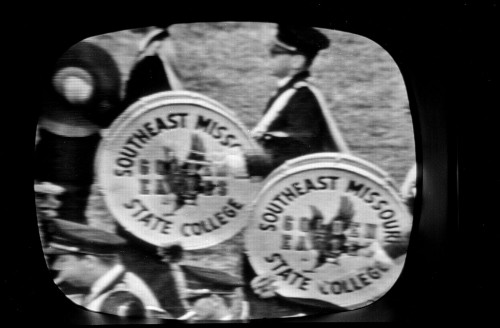 Southeast Missouri State College's Golden Eagle Marching Band appeared on national television in 1964. I don't know which game this was, but it was a big enough deal I shot it on the family's Zenith television in the basement.
Golden Eagles photo gallery
Click on any photo to make it larger, then click on the left or right side of the image to move through the gallery.