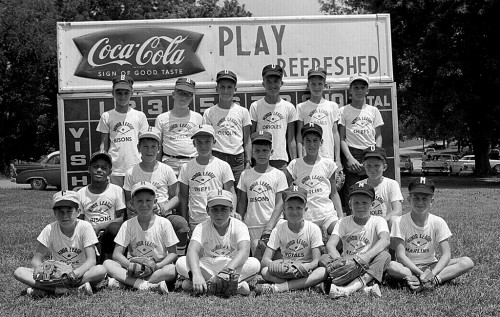 I was getting ready to scan some other frames on this roll, but spotted this one and decided to publish it on the off-chance that somebody will recognize themselves or a buddy.
All I know is that the boys are wearing T-shirts that say they are on Minor League teams, including the Bisons, Royals, Orioles, Chiefs and Marlins. I wonder if it's an All-Star grouping? It looks like the ballfield at Capaha Park down from the Rose Garden and Cherry Hill.
The negative sleeve was dated 1966.
(Click on the photo to make it larger.)