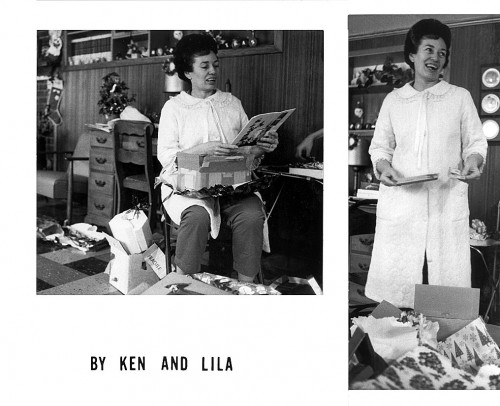 This is the time of year when newspapers run lots of year-end stories.
They're popular with readers.
They can be produced early before everyone disappears.
They're easy.
Everybody is too busy to read the paper, so you don't want to burn up serious stories.
So, in that spirit, I'm going to recycle some stories from past Christmases. Follow the links for the Real Deal. Click on any photo to make it larger.
This was from a photo book Wife Lila and I did on our first Christmas as a married couple.
David's first bicycle
Getting a bike for Christmas was a Big Deal. Here's a video of Brother David getting his and helping Dad put it together. I love the way he keeps reaching over with his bathrobe sleeve to wipe off fingerprints from the chrome.
Christmas Confusion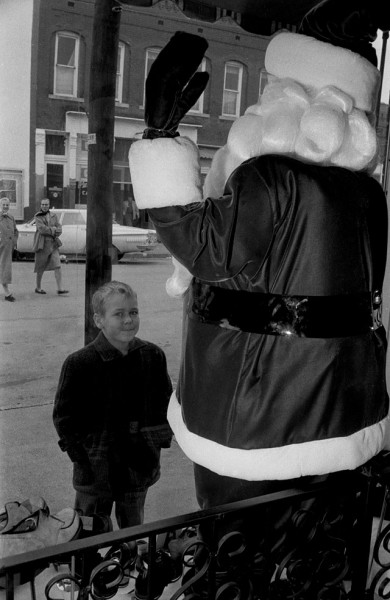 People were running all around to try to figure out where these photos were taken.
Could it have been Good Hope?
Nope, it turned out to have been in Jackson.
St. Mary's 1967 Christmas Novena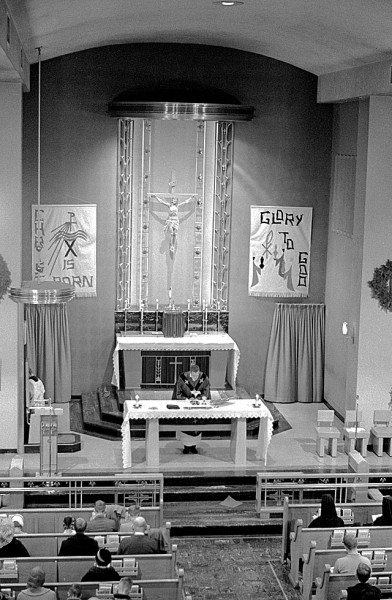 Missourian caption Dec. 24, 1967: "The Rev. Bosco Westrich of St. Mary's Cathedral presides over Friday night's observance of the Christmas Novena at the church. At the left, an altar boy departs. The Novena is a nine-part series of Christmas services which will conclude on Christmas Eve. The banners on either side of the altar were made by school children of the parish."
Witness Protection Program Santa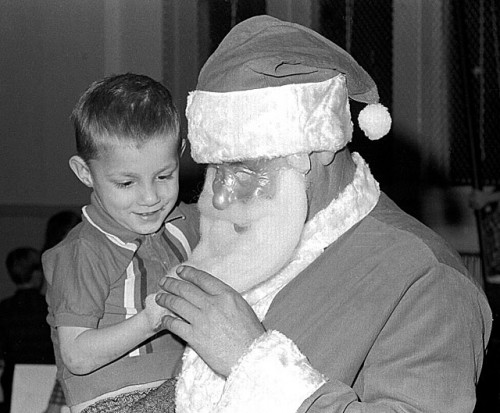 This is the first and only Santa I've ever seen wearing a full-face mask. (He's almost as scary as this Easter Bunny in my past.)
Hutson's Christmas Display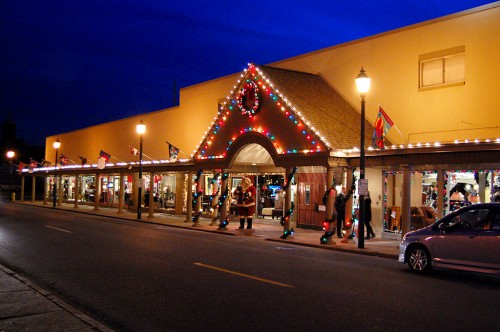 Hutson's Fine Furniture has been hosting a Christmas display window for as long as I can remember. It's not quite as large as I remembered it, but it's still magic for youngsters.
Hutson's is 2011 Old Town Cape Ornament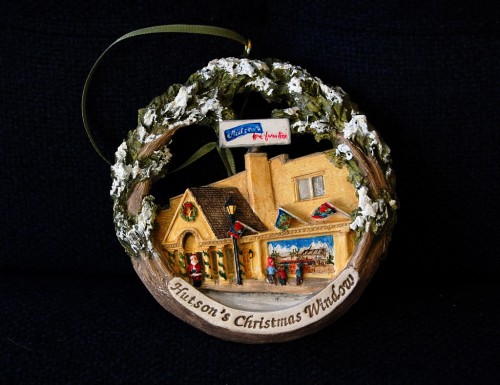 Coincidentally, Hutson's window display was chosen as Old Town Cape's featured ornament this year. Here's a list of past ornaments.
Common Pleas Courthouse Live Nativity scene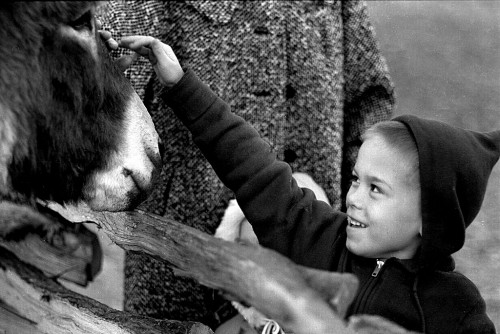 Close to 2,000 people a day stopped by the live Nativity scene on the steps leading to the Common Pleas Courthouse in 1965. The exhibit proved so popular that the run was extended past the expected Christmas Eve closing date.
North County Park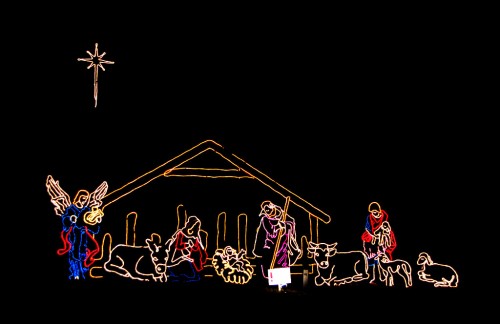 Cars line up bumper to bumper to enjoy the Christmas displays at North County Park.
Lutheran Heritage Center and Museum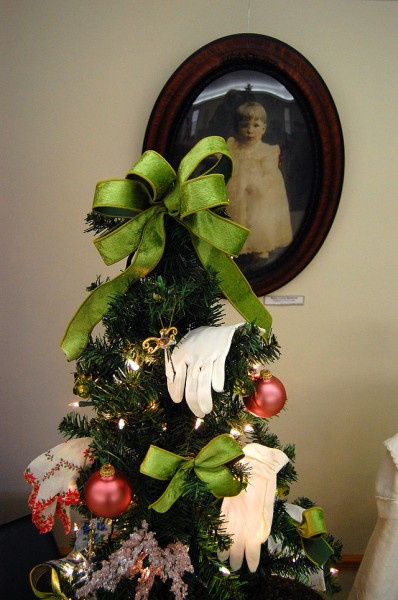 The folks at the Altenburg Lutheran Heritage Center and Museum have been putting together a wonderful Christmas display for the past six years. Here are photos from this year's exhibit (plus a shameless plug for my Tower Rock book and East Perry County Calendar. Follow this link to see the 2010 exhibit.
Water Park holiday lights

The Family Aquatic Center at Osage Center was all lit up for the holidays. Quite impressive.
Here's wishing you all a Merry Christmas or whatever holiday you're celebrating at this time of year. We'll probably take it easy for a couple of days. I've got a Top Stories of 2011 Review in the works.