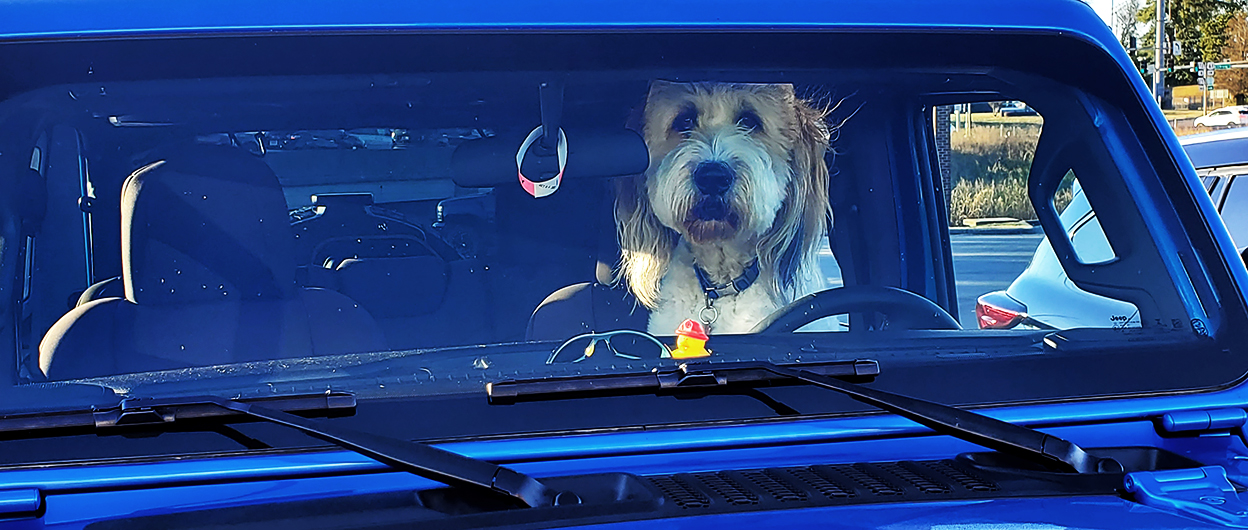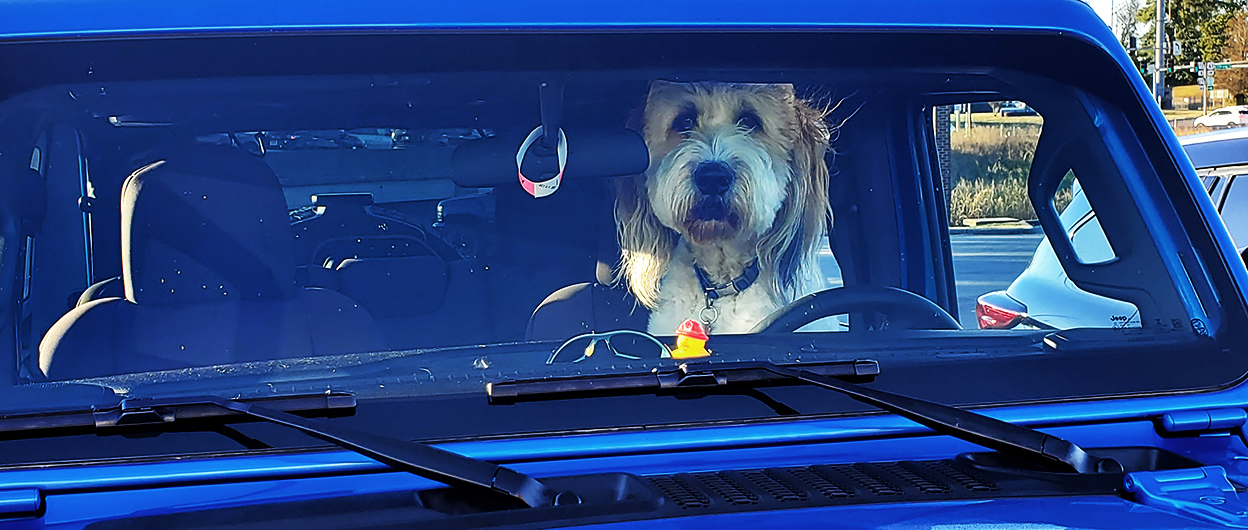 A water main break in Cape Girardeau led to boil water advisories and an actual shutdown of the city's water supply for almost a week.
I used that as an excuse to go to Wib's in Jackson to keep from having dishes pile up at the house, and to swing by Harp's Food Store to see if they had water (they did).
When I got back in my van, I looked up to see this guy staring at me.
He was probably clean-shaven when his significant other said, "You can stay in the truck if you like. I'm only going to be a minute."
(You can click on the photo to get a closer look.)