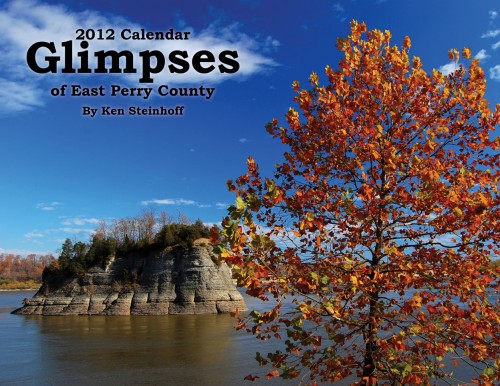 My 2012 Glimpses of East Perry County calendar is available at the Lutheran Heritage Center and Museum in Altenburg and at Annie Laurie's Antiques in Cape Girardeau. I'm pleased with the way the project turned out. Despite the "East Perry County" in the title, the photos should appeal to anyone who likes scenic photos, the Mississippi River, historical landmarks and quirky stories. I tried to pick images that you could enjoy for a month.
They'll be available both places for $14. I'll list contact information at the end.
Tower Rock book available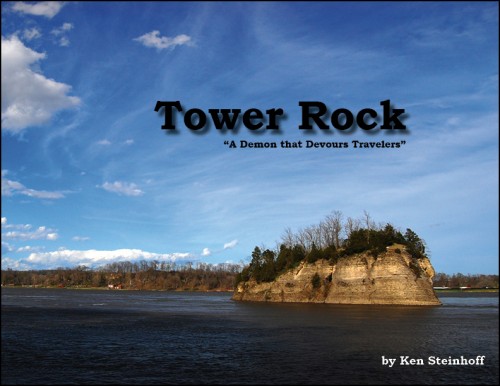 Tower Rock: "A Demon that Devours Travelers" has gone into its second printing. (OK, so the first press run wasn't all THAT big until I could be sure I wouldn't have a shed full of them.) It's available at the Altenburg Museum. The price is $14. They'll mail it for an additional $5 shipping and handling.
It's worth a drive up to Altenburg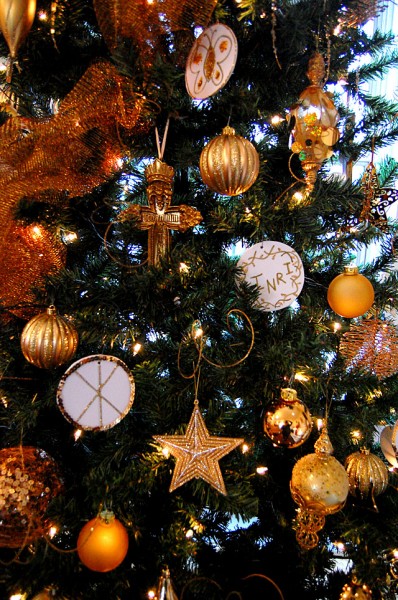 Admission to the museum is free. It's worth a drive up there to see this year's themed Christmas exhibit with more than 30 trees. Here's what the exhibit looked like last year.
Photo hint of the day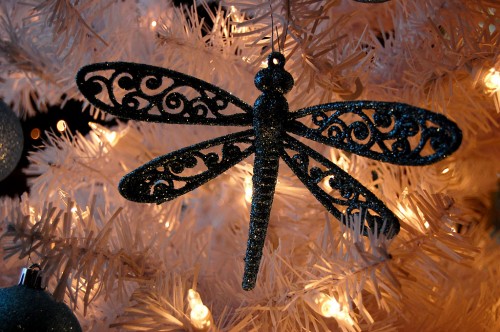 Most of the room light in the museum and the Christmas tree lights are tungsten (old-fashioned light bulbs). They produce a warm glow that your eyes and brain translates into normal shades without us thinking about it. I didn't realize how much color plays a part in how we perceive things until I had an assignment to shoot color photos in a grocery store. When I saw the film, I discovered that the store used red-tinted bulbs in the meat aisle to make meats look more attractive; green tints in the produce cases and yellow lights in the bakery to make the breads prettier.
This is what this tree and ornament looked like with my camera's color balance set to Automatic (which usually works fine). Notice how "warm" the colors look.
Change the color balance to Tungsten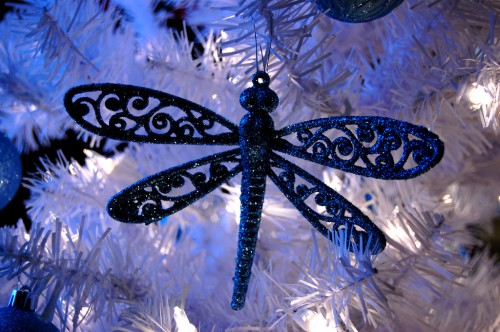 This is what happened when I changed the color balance menu to Tungsten, meaning he camera added a bluish digital filter to the image to compensate for the overly yellowish tint imparted by the bulbs. This comes closer to being how your eye would see it. In this case, however, you may find that you are a warm dragonfly person instead of a cold butterfly person. Most of the Christmas tree photos were taken with the Tungsten color balance turned on.
Christmas exhibit photo gallery
Here are what some of the trees looked like. Click on any image to make it larger, then click on the left or right side to move through the gallery.
Sneak peek at January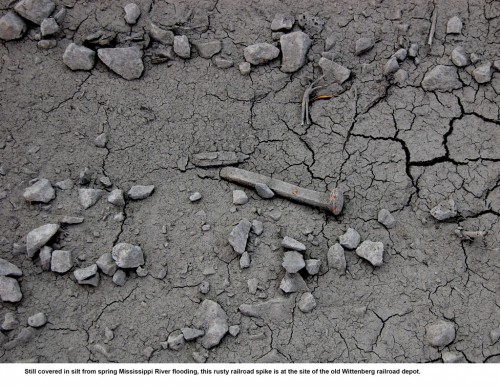 I try not to be back here in January because this is how I remember the month: gray, gloomy and cloudy, with just a hint of color from time to time to keep you from going bonkers. My February photo is a bit more colorful.
Lutheran Heritage Center and Museum
P.O. Box 53
75 Church Street, Altenburg, Missouri 63732
Open daily 10:00am – 4:00pm (free admission)
Telephone: 573-824-6070 Email: info@altenburgmuseum.org
Annie Laurie's Antiques
536 Broadway; Cape Girardeau, MO 63701 (at the corner of Broadway and Frederick across from Shivelbine's)
Telephone: 573-339-1301 Email: info@capeantiqueshop.com