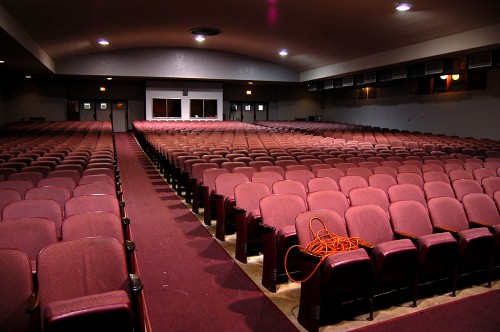 Cape Central's auditorium is still in great shape. Here are some photos taken in 2009, during the 2010 reunion and black and white shots from the 60s. I understand that the seats have been recovered since we were there. It also looks like carpet has been added to the aisles. A projection booth in the back and some serious stage lighting has also been added over the years.
Auditorium used for speech and debate
Contestants in the Freshman-Sophomore Speech Contest in 1963 pose. I recognize Bill Wilson, Linda Stone and Janet Zickfield.
Red Dagger plays were the biggies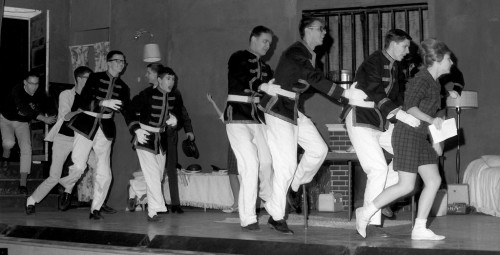 The biggest events of the year were the Red Dagger Plays. Here's a posting of two plays.
Photo gallery
Click on any photo to make it larger, then click on the left of right side of the image to move through the gallery. I see vintage shots of Tricia Tipton, Carolyn Pensel and Jim Feldmier, among others. One of the reunion shots has Bill East, Betty Rawlings and Terry Hopkins wandering around trying to find the gum they had left under the seats in 1964.