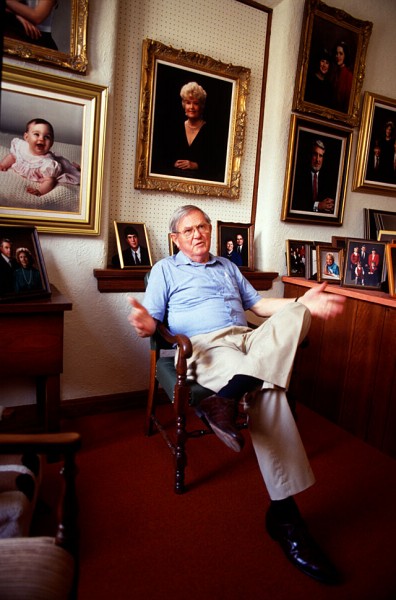 After I ran the piece on Lueders Studio the other day, Son Matt sent me a message that he was pretty sure he could put his hands on a photo that he had taken of Paul Lueders after he had taken Matt's photo (below). Indeed, he did. After the formal portraits were taken, Mr. Lueders gave us a tour of the studio and sat around talking shop with us for about an hour.
This portrait of a Master Photographer, taken by Matt when he was about 15, does a great job of capturing the informal, laid-back style of one of the best photographers I've ever known. He's relaxed, surrounded by his work, and his hands are a blur as he gestures to make a point.
Photographer Matt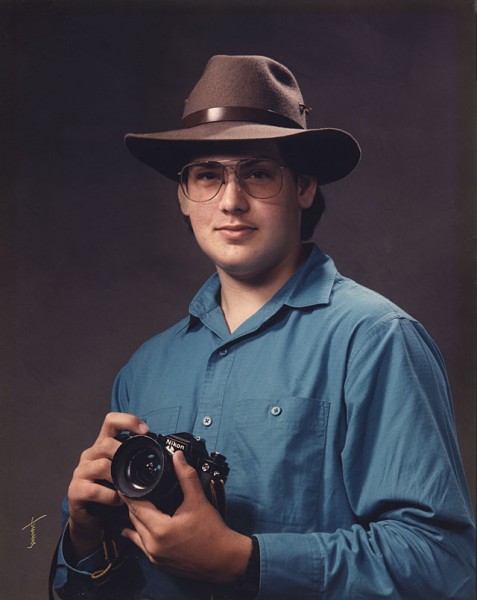 Matt and his brother, Adam, are decent shooters. Both won national awards in Boy Scout photo contests and local competition. Fortunately, their geek genes were stronger than their photography genes and they decided to pursue photography as a hobby, not a profession.