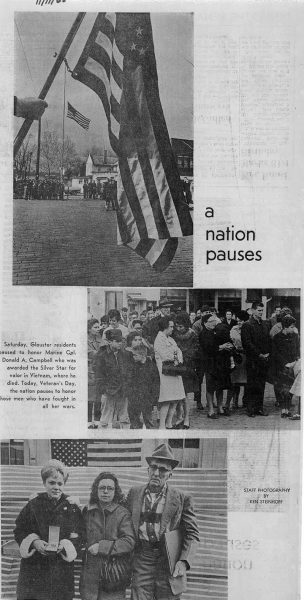 This is a picture essay I shot for The Athens Messenger to run on November 11, 1968. You can click on the photos to make them larger.
The caption reads, Saturday, Glouster residents paused to honor Marine Cpl. Donald A. Campbell who was awarded the Silver Star for valor in Vietnam, where he died. Today, Veterans Day, the nation pauses to honor those men who fought in all her wars.
Ceremonies were way too common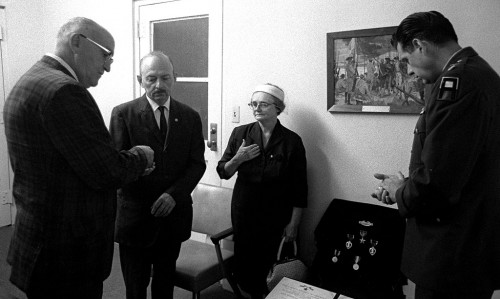 My first assignment for The Athens Messenger on Sept. 17, 1969, was a routine grip-n-grin photo of a local serviceman being awarded a bunch of medals for his service in Vietnam.
That afternoon, I went back to City Hall to watch the mayor award the Bronze Star and Purple Heart to the parents of a boy who didn't come back. As I looked at their expressions, I wondered how much they had aged since they received that knock on their door and looked out to see a somber-faced soldier on their stoop.
The lonely ride back home with a box of medals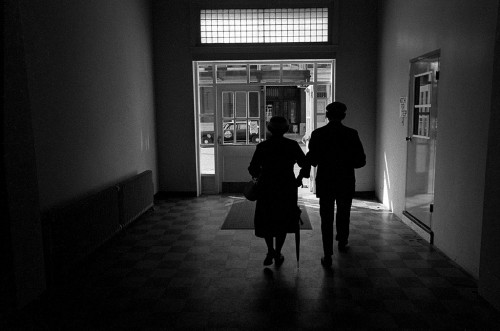 The image I've never been able to get out of my mind is the one of them walking out to their car. On their ride home, they're going to have a box of medals sitting where their son should have been.
It was a lot easier photographing soldiers than the parents, wives and siblings left behind.
Earlier stories about Veterans and Veterans Day