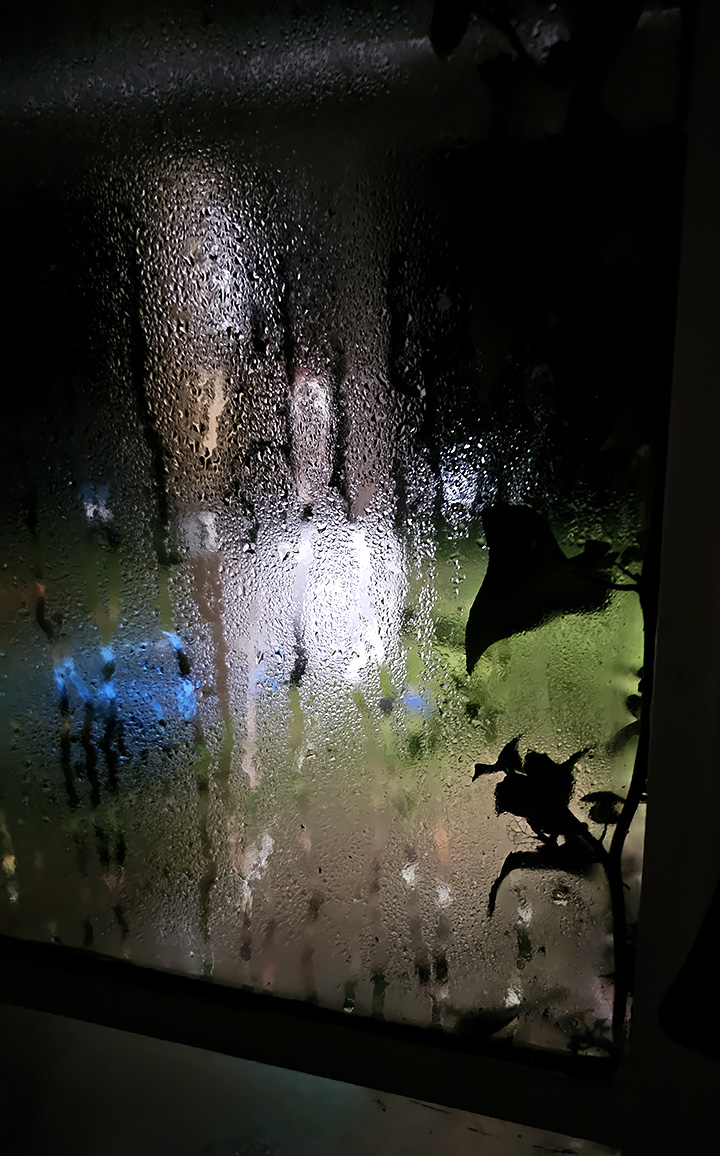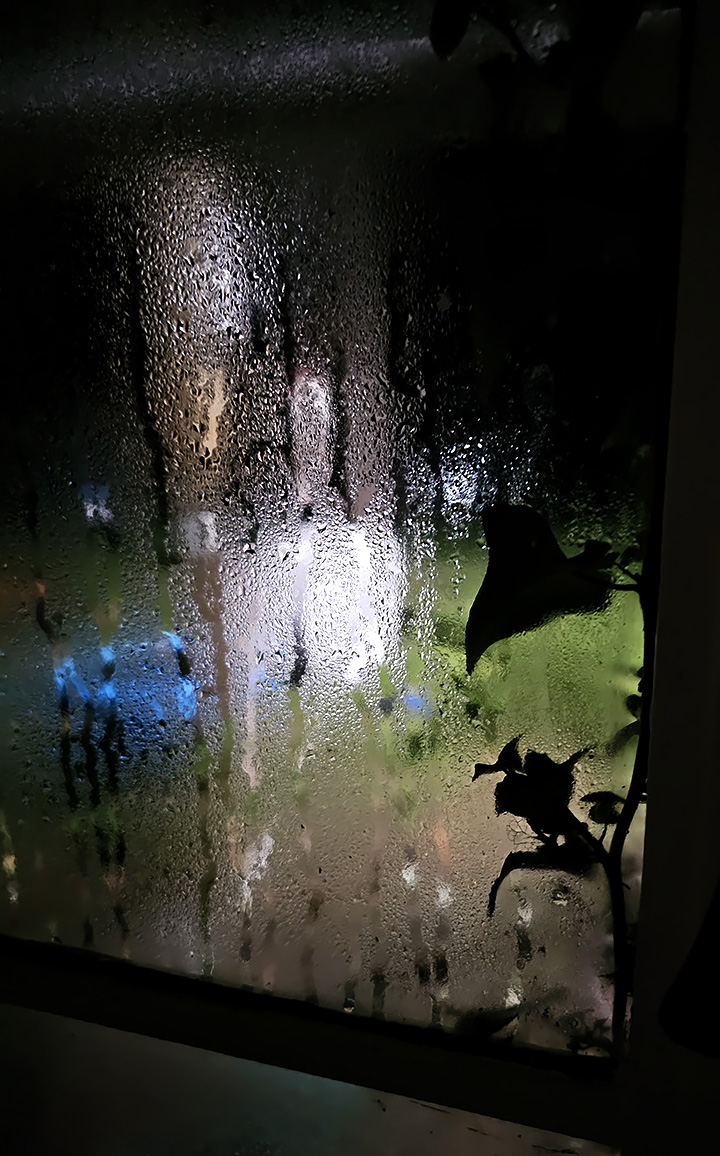 One thing about Missouri's weather is it predictably unpredictable.
In the last month or so, we've gone from weeks of drought, torrential rains that flooded communities like Marble Hill (rain was falling at the rate of better than four inches an hour at my house, and about a week of the heat index above three digits, not counting the decimal point.
The Night of the Big Rain didn't bring promised (dreaded) winds and hail, but the lightning was almost continuous.
That brought to mind Mark Twain's comment, "Thunder is good, thunder is impressive, but it is lightning that does the work."
Not only hot, it's humid
You can see from the condensation on my basement window when I started up the stairs to go to bed that there's a lot of moisture in the air
When the heat index was 106 (116 if you believe the local TV station), I elected to replace a dusk to dawn porch light that had decided to stay on all the time.
The whole process took about an hour, at which point you could ring sweat out of my cap, shirt, suspenders and underwear. I had other projects on my list, but I may put them on hold until the one week in November before temps drop below zero,