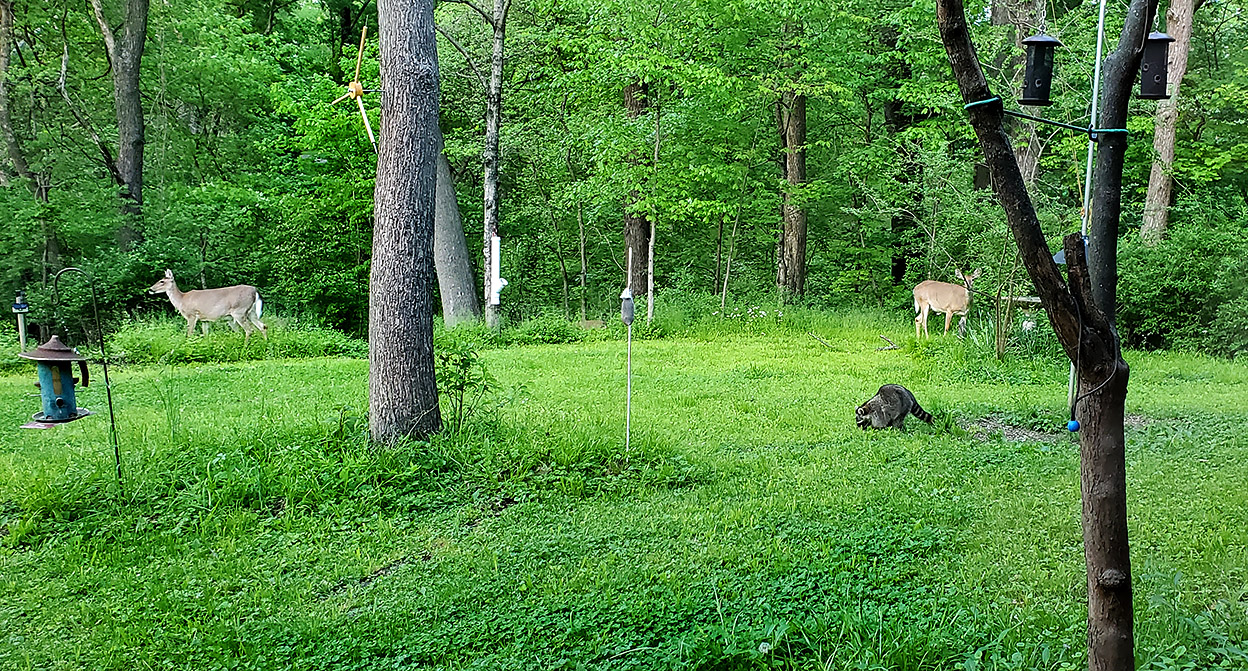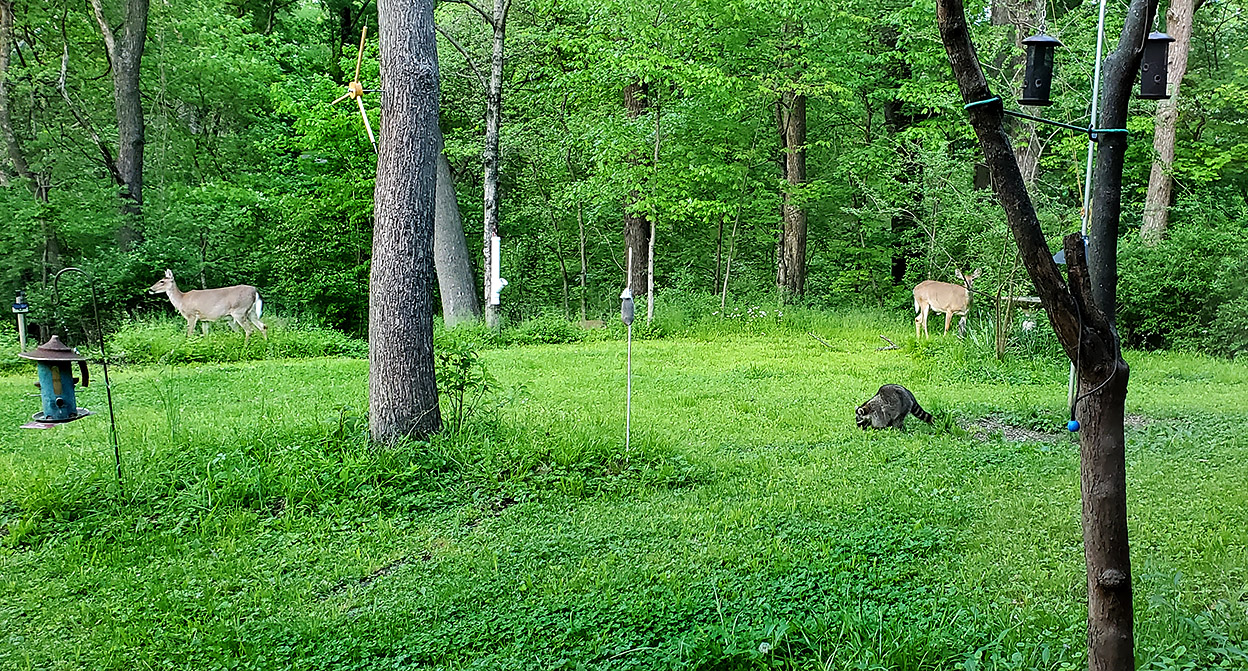 May 4 is traditionally the day when I heed the admonition of my old friend and chief photographer, John J. Lopinot: "Never forget," referring to the killings at Kent State on that date in 1970.
Last year, he and I agreed not to forget that date, but the pandemic that was just starting to crank up made Kent State feel like ancient history.
Here is the 2020 post, Portrait of a Pandemic. It contains a lot of links to past pieces I did on the era.
My new world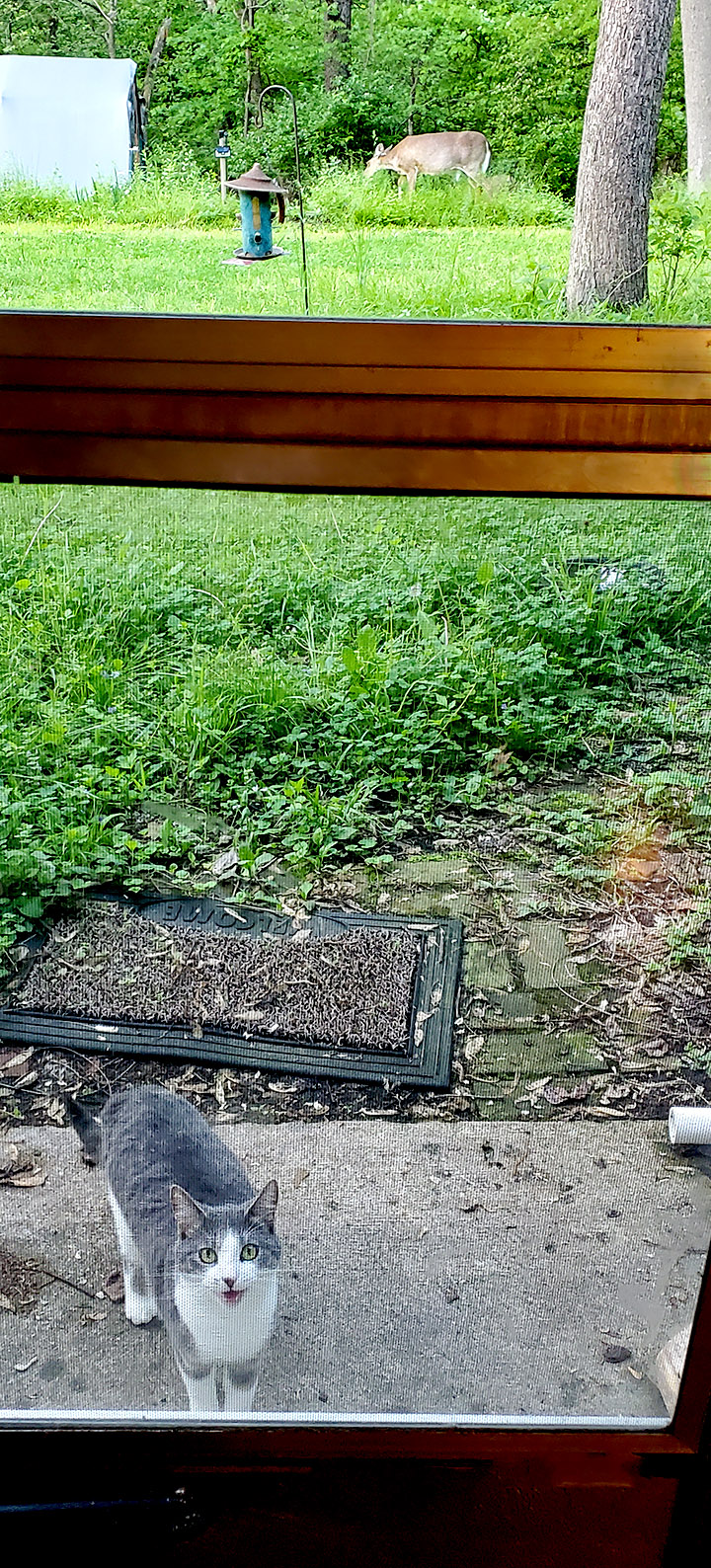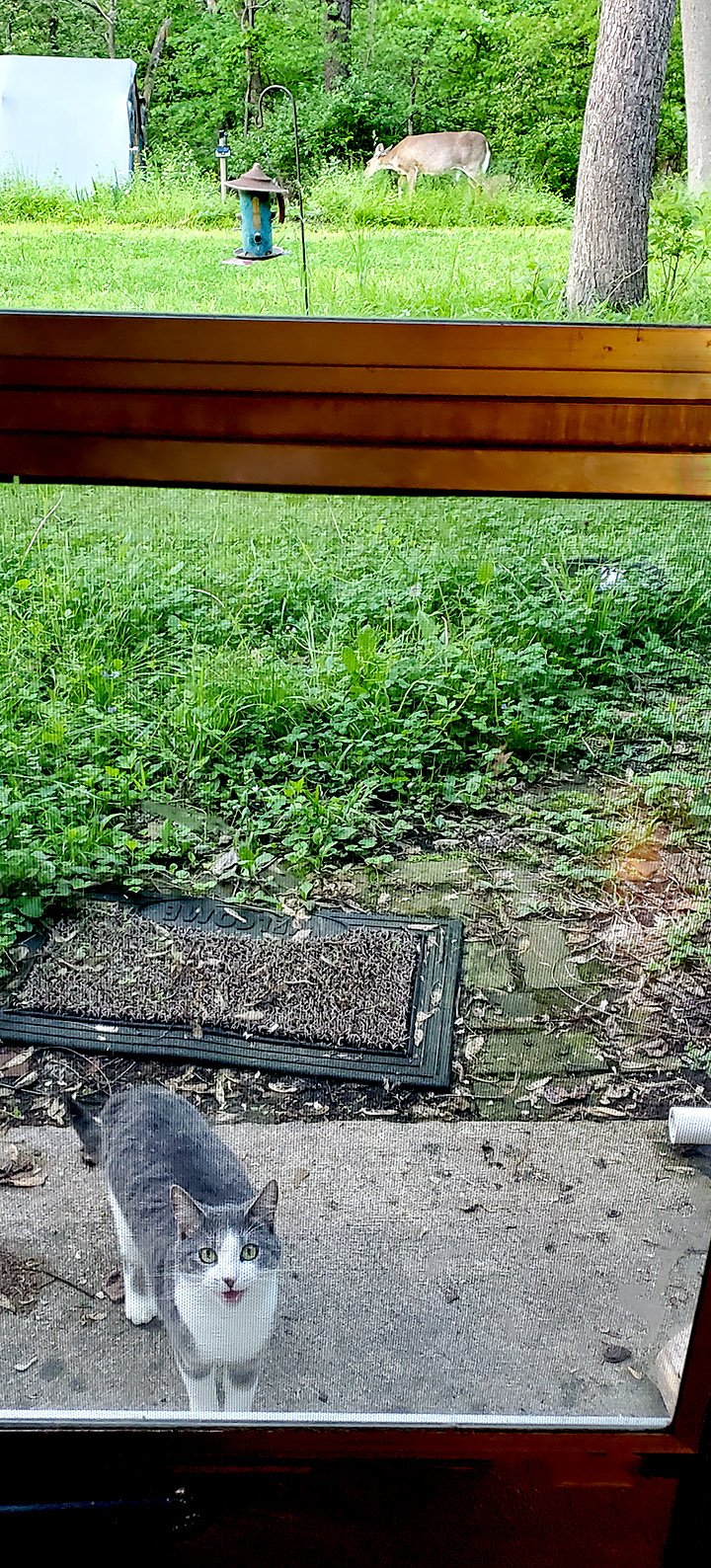 For more than a year, my world has contracted to a few grocery and hardware stores, Phoebe the Bleeping Cat, and the view out the windows on Kingsway Drive.
The PTBC photo above is the precursor to the lead shot. I try to give her as much outdoor time as she'll eat, but she seems to have gotten too addicted to the great indoors. The webcam picked up the deer in the background, so I headed over to the door for a better view.
The Phoebes took that as an invitation to come in. Unfortunately, there was no good way to frame the backyard livestock with her.
When I chanced to glance around, I saw not one deer, but two and a huge coon. Looking more to the "garden" yard, I spotted eight ears that belonged to four more deer, for a total of six deer, one coon, and an annoying cat.
The funny thing is that I had just mentioned to a friend the other day that I had only seen one deer here in the past couple of months. Maybe they've been vaccinated and feel more comfortable to move around.