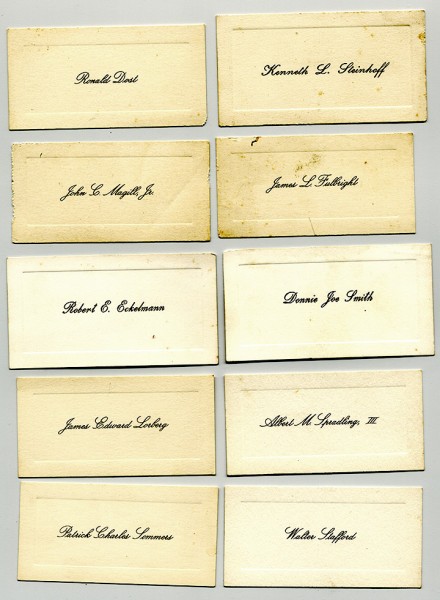 When I told Curator Jessica that I had found two dozen Class of 1965 graduation cards in a box in the attic, she said, "I guess things chiseled on stone tablets last a long time." Youngsters today have no respect for their elders.
I've done stories or posted pictures of quite a few of these folks. You might have to scroll around on the page to find some of them.
More of the Class of '65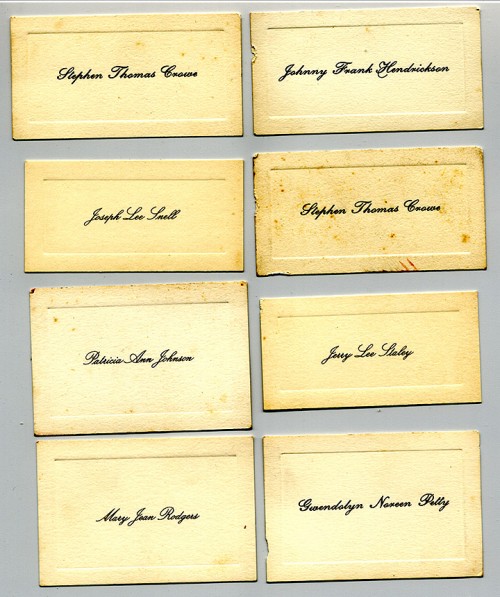 I didn't notice until I had scanned the cards that Steve Crowe showed up twice. Let it be know that he didn't pay extra for the exposure.
Do you want your card back?
I'm going to bring the cards to the reunion this summer in case anyone wants their card back. Unfortunately, several of our classmates have graduated to Up There, so they will go unclaimed.