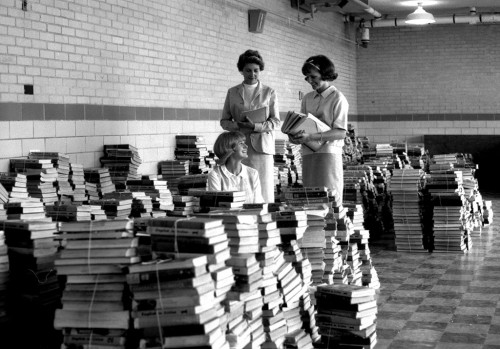 Now that I have friends and relatives who are or have been in the school system, I wonder who really is happier to see the end of the school year: the students or the teachers.
Here are some shots around Central High School on what appears to be the last day of class. Books are being turned in and lockers emptied.
Hallway and lockers in 2009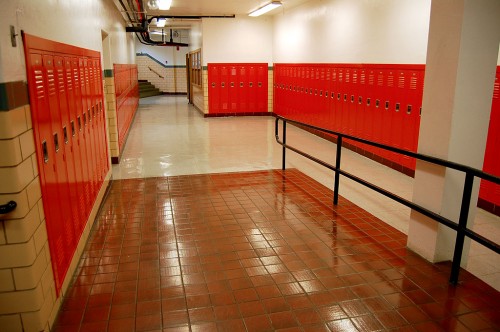 In addition to a gallery of photos from 1964, I've tossed in the shot above, taken of the hallway in our Alma Mater in October 2009. The lockers have been replaced, but the Old Gal still looks good for her age.
Gallery of photos from 1964
Click on any image to make it larger, then click on the left or right side of the photo to move through the gallery.