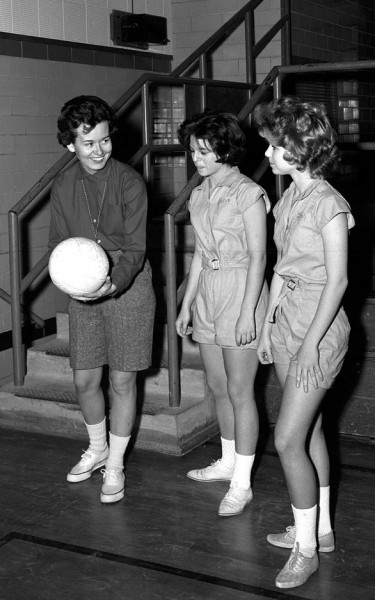 News outlets always run Top 10 stories at the end of the year because (a) they are usually short-staffed; (b) readers and viewers are busy with family activities and drop off; (c) it's easy and can be done in advance, and (d) it's traditional. So, for all of those reasons, except (c), here are the highest-read pages of 2012.
A 2010 post about the old gym uniforms topped the 2012 list because it went viral on another site. It was viewed 3,576 times.
#2 Simon and Garfunkel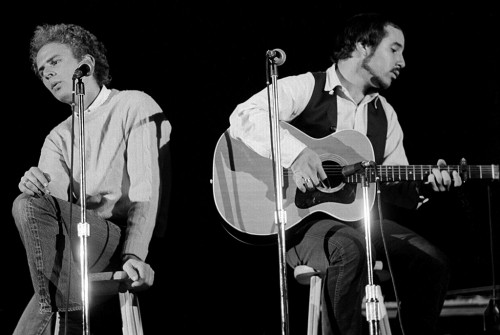 I covered Simon and Garfunkel at Ohio University in 1968. This story was seen by 1,736 readers.
#3 Johnson's Shut-ins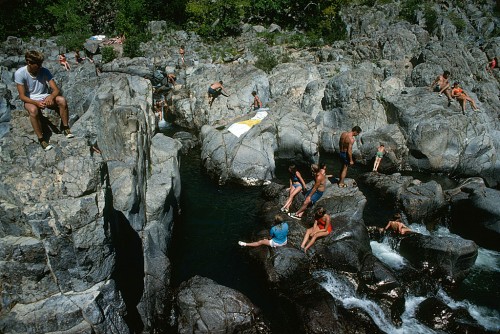 I was hoping to get back to update my Johnson Shut-Ins photos last summer but didn't make it. Still, 1,674 folks looked at my old pictures.
#4 Queen Elizabeth II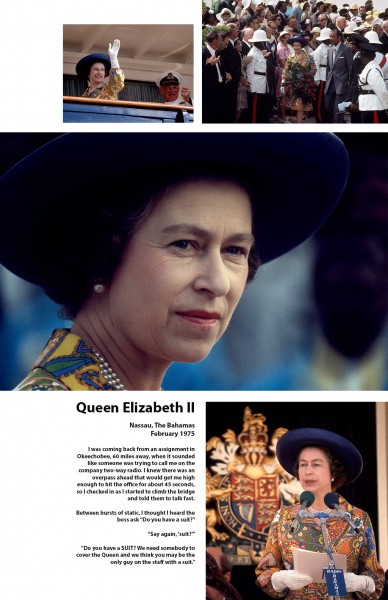 My tale of getting to cover Queen Elizabeth II in the Bahamas because I was the only guy on the staff with a suit ranked 4th, with 1,462 views.
#5 David Holley's obituary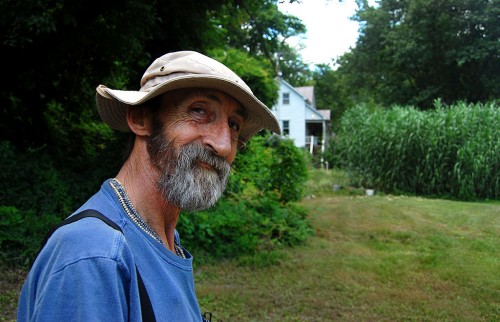 David Holley, the last man living in Wittenberg and a storyteller supreme died April 11 of lung cancer. I only talked with the man twice, but he's a character I'll remember forever. His wife, Joanne, lives in one of only two buildings left in the once-vibrant Mississippi River town
#6 Low water exposed Tower Rock Quarry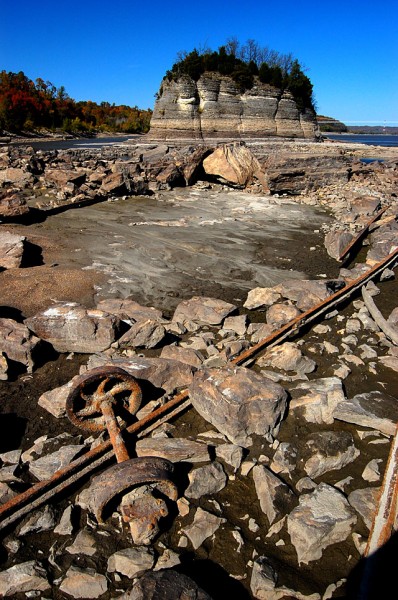 Low river levels has put Tower Rock in the news. A November 2011 story on the abandoned quarry south of The Rock was viewed 1,193 times.
#7 Geocachers conquer Tower Rock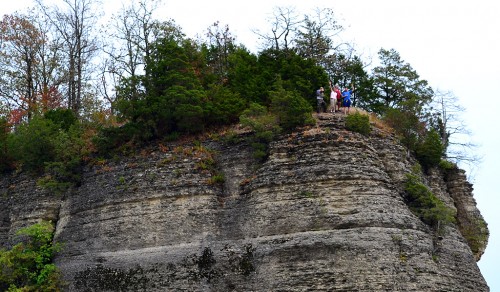 I was hoping the river would drop low enough for me to walk over to Tower Rock like Brother Mark and I did in 2003. It didn't quite make it, and I didn't want to take my inaugural kayak ride solo in the Mississippi River when these geocachers made the climb. The page was viewed 1,120 times, and 407 people clicked through to watch the video I produced about the day.
#8 "Rush Limbaugh is a horse's patootie"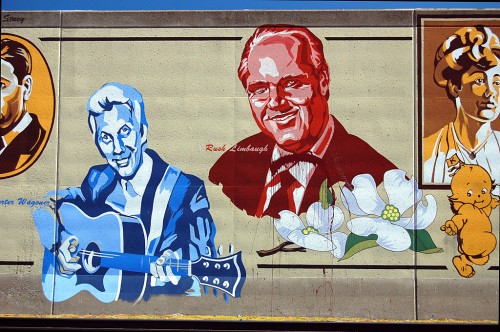 I was interviewing Wife Lila's Uncle Ray Seyer on a wide-ranging number of topics. Somehow or another, Rush Limbaugh came up. He described the high school Rush as a "horse's patootie" for the way he monopolized the CB radio channels even when truckers were trying to get directions to local businesses. The page had 1,104 visitors.
#9 Terry Jones and Rush Limbaugh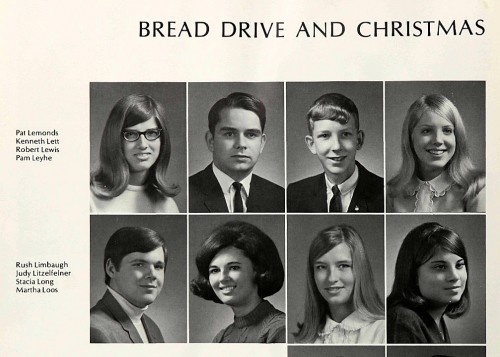 A 2010 story pointing out the coincidence of Koran burner Terry Jones and Rush Limbaugh both being members of the Cape Central Class of 1969 is still getting hits. It came in 9th with 1,099 readers.
#10 Lila turns fire photographer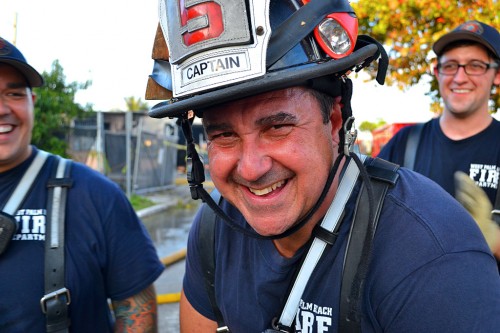 I was running some errands when a warehouse across the street from our house exploded into flames. Wife Lila dialed 9-1-1, then grabbed her camera and started shooting. The West Palm Beach Fire Marshall and 1,099 other readers were interested in her handiwork.
Remember my Amazon link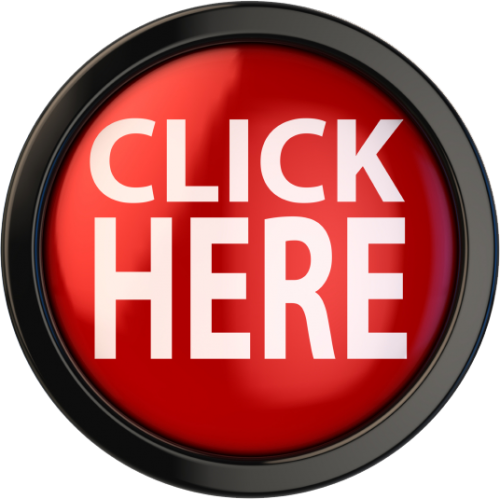 If you were one of the folks who stopped by 357,930 times during the year, don't forget to place your Amazon orders by clicking on this big button or on the links at the top left of the page. I get a small percentage to keep the lights on and it doesn't cost you anything extra.