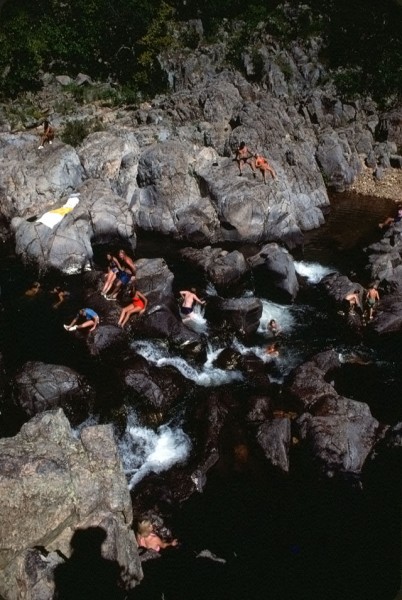 When I was a kid, Dad took me to see Johnson's Shut-ins State Park while he was building a road nearby. I thought it was one of the coolest places I had ever been in Missouri.
Shut-Ins circa 1978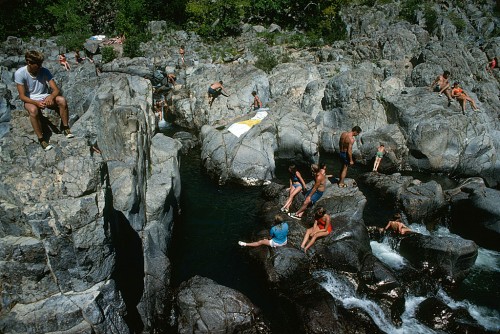 He said he the sight of water hitting the rock formations and spraying dozens of feet into the air when the river was flooding was "awesome." Son Matt looks like he was about three or four in one of the photos on this roll (not shown due to excessive cuteness), so they would have been taken before the 1980s, probably around 1978.
When I was there with Dad, we had the whole place to ourselves. Since then, it's become a popular natural water park from folks as far away as St. Louis. The place was so packed, in fact, that it was hard to find a parking place when we were there last.
Even Mother got into the act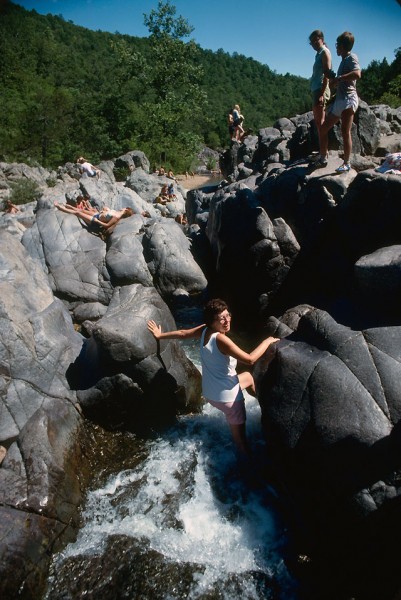 It was  a hot day, so Mother, who will try anything once, took advantage of the cool water.
AmerenUE's Taum Sauk reservoir disaster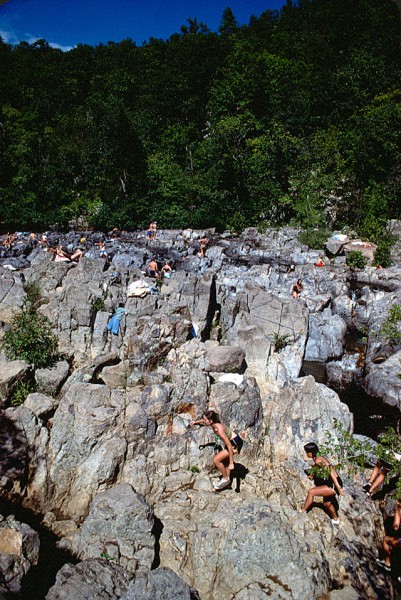 AmerenUE's Taum Sauk reservoir breached in the early morning hours of Dec. 14, 2005, dumping 1.3 billion gallons of water into the park. This AP story tells how the 1950s-vintage park was redesigned "with 21st-Century sensibilities."