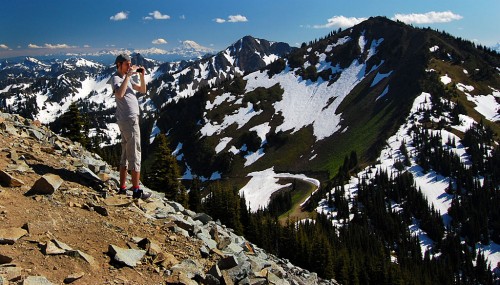 Before the pictures get too old and the mountains erode down to nubs, I thought I'd honor the promise I made July 31 to publish a gallery of photos from our trip to Mount Rainier National Park near Seattle.
I always feel self-conscious about shooting photos in famous national parks because they have been photographed so many times. I hardly took a frame when I took a trip to Yosemite in the late 90. I kept saying to myself, "Do you REALLY think Ansel Adams hasn't done that better?"
So, to avoid competition, I find myself focusing (pun intended) on the human landscape when it's available. At least I can be pretty sure nobody else has shot it before, not will they be able to shoot it later.
I look for non-touristy details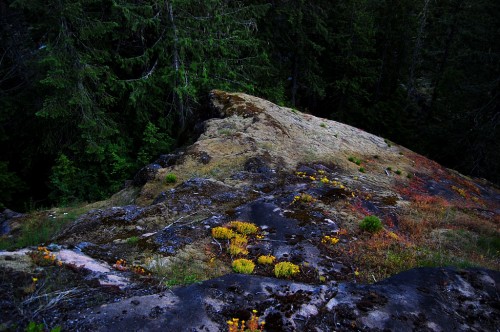 Everybody shoots the mountains, and I have to admit to getting in a few frames of them if only to prove I was there, but I like to concentrate on the details that I hope other tourists will overlook.
Black and white photography depends on subtle tones of black, white and gray to convey a message. As a black & white shooter at heart, it's taking me a while to learn how to add subtle color shadings to the mix. That's why you'll see that many of my images are primarily monochromatic photos with a splash of color here or there.
Mount Rainer Photo Gallery
Not all of these photos are spectacular, but if you've been considering a trip to Mount Rainier, they'll give you an idea of what you might see. Click on any image to make it larger, then click on the left or right side to move through the gallery.
Other Seattle photos and stories