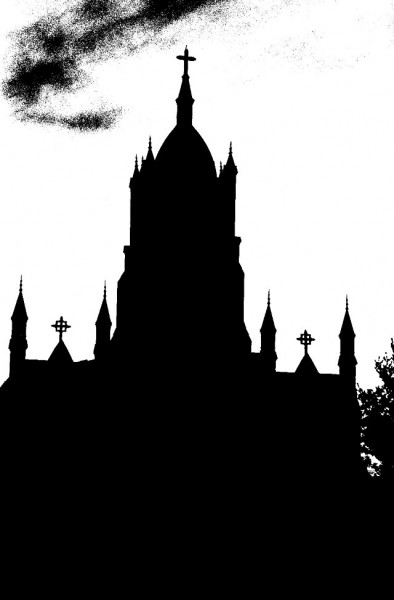 There was a time when I experimented with high contrast photos and silhouettes. It was a fascination that didn't last long. This church looked familiar, but I wasn't exactly sure where or what it was.
Definitely St. Vincent de Paul Catholic Church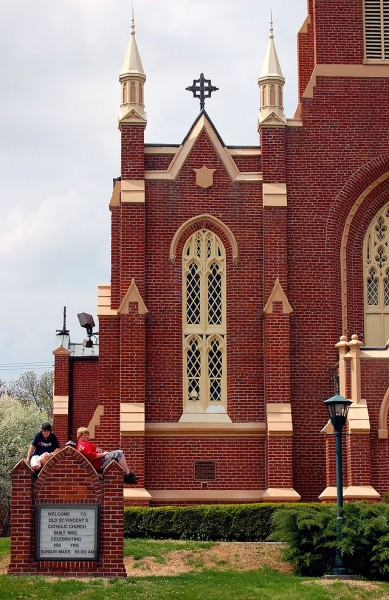 There's no doubt that it's St. Vincent de Paul Catholic Church on Main Street across from the Red House as confirmed by this photo I ran in November. There's no mistaking those squared, open crosses below the steeple.
How do you make a silhouette?
Pick the right subject. It has to be something that has a distinctive shape.
It has to have a strong light behind it.
Underexpose the foreground, intentionally letting it go dark.
When printing it on paper, pick a high contrast photographic paper. That will cause the blacks to go black and the whites to go white, while eliminating most gray tones. (Does anybody still do darkroom work anymore?)
When producing it for the screen, do the same thing. Make the whites whiter and the blacks blacker until pure black and pure white are all that are left.