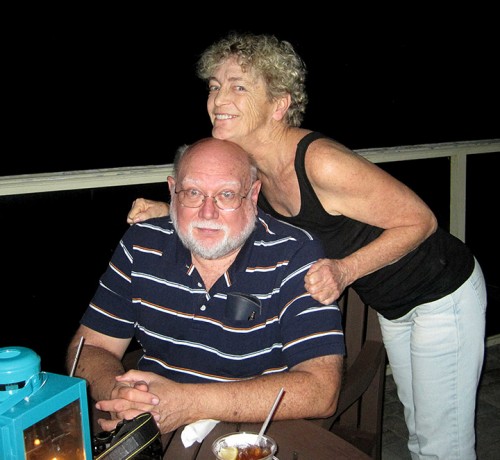 Before I started this blog, I had PalmBeachBikeTours.com. Kid Matt said, "You're always picking up strays along the road, why don't you do bike tours?" Well, that lasted until the first time half a dozen riders of various abilities and attitudes showed up (and they weren't strangers, they were friends and family). I decided I wasn't cut out to herd cats, so I concentrated on writing about rides and reviewing products.
Jan got to feel cold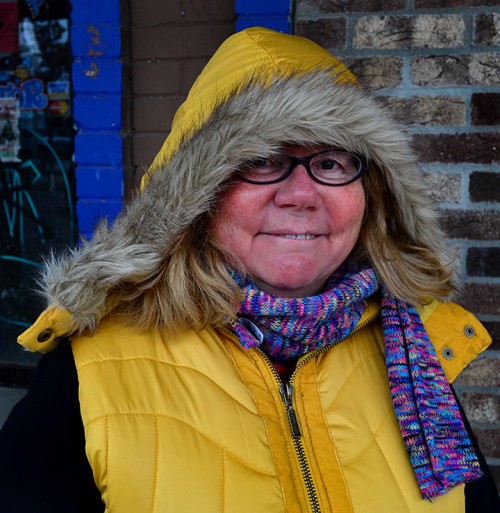 It looks like THIS blog is turning into a touring group. I got to introduce Jan Norris to cold weather and Old Man's Cave in February.
Anne got to sing with Elvis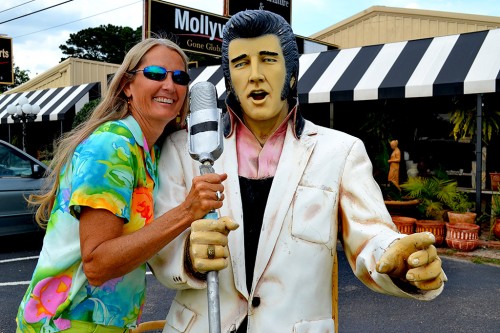 I hauled Anne Rodgers from Florida to Cape this summer. (Jan and Anne were both newspaper colleagues and bike partners).
Now it's Shari's turn
My first high school girlfriend, Shari Stiver, flew into town Tuesday afternoon to spend a few days in Florida before heading back to Cape with me. Wife Lila shot the photo at the top of the page of the two of us listening to Friend Jacqie Jackson perform at the Tides in South Palm Beach. The ocean and a huge lighting storm way out at sea are in the blackness behind us.
I'm not sure, but that may be closer than Shari ever got to me when we were dating.
Jessica is next victim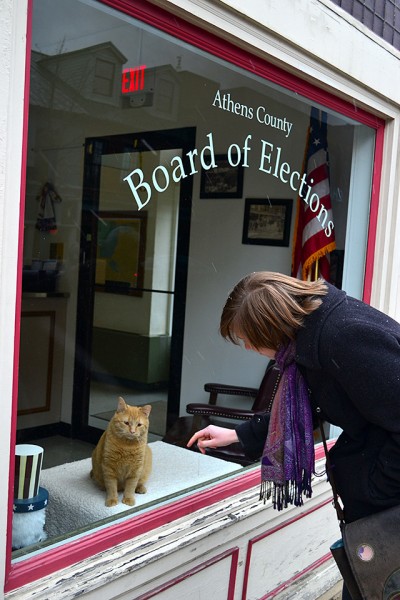 My next victim after Shari will be Jessica, the curator at the Athens Historical Society and Museum in Athens. She's riding from Athens to Cape with me. She says she can't believe half the stories I tell her about SE Missouri, so she wants to see the place for herself.
I told her Bill Hopkins will vouch for me. (I've already cautioned her not to stare at Mother's arm. She's sensitive about it since that riverboat mishap.)
I don't have many pictures of Jessica yet. The best I could come up with is this shot of her trying to convince the cat in the window of the Athens County Board of Elections that the museum would be a better home because it provides catnip breaks twice a day.