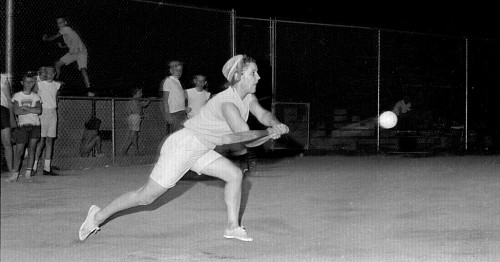 This roll had an interesting combination of women's softball and what appears to be Kiwanis baseball. I don't know when nor where they were taken, so give it your best shot.
Other baseball stories
Photo gallery of night ball action
Click on any photo to make it larger, then click on the left of right side of the image to step though the gallery. The film was pretty scratched up, so some of the quality is a bit iffy.