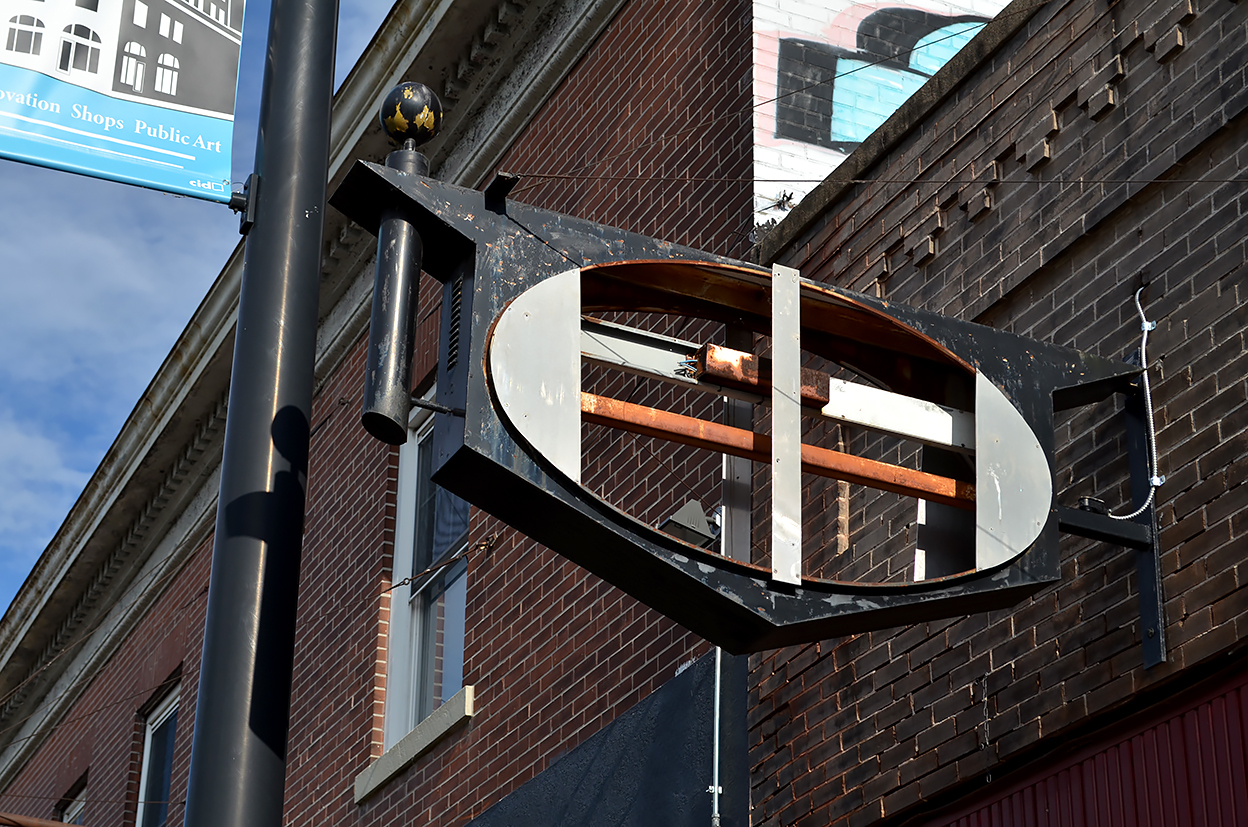 Several months ago, I parked on Broadway to take some photos of the old Broadway Theater after it was damaged by fire.
When I walked back to the car, I saw something that looked vaguely familiar.
When I got home, I looked in the City Directory for the street address, and confirmed that the sign marked where Hirsch-Tinsley Appliance Co. (later just Tinsley Appliance Center) was located.
It's funny how the ghost of a sign can bring back memories.
We might have bought TV there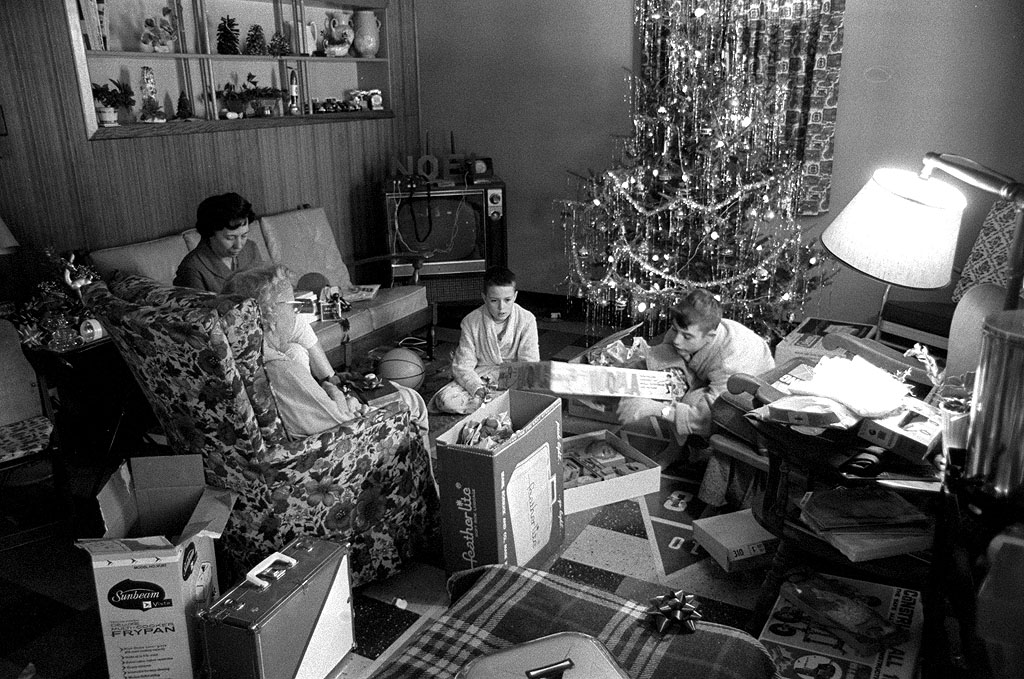 The Zenith television in the corner of this Christmas 1966 photo might very well have been bought at Hirsch-Tinsley.
Kermit Tinsley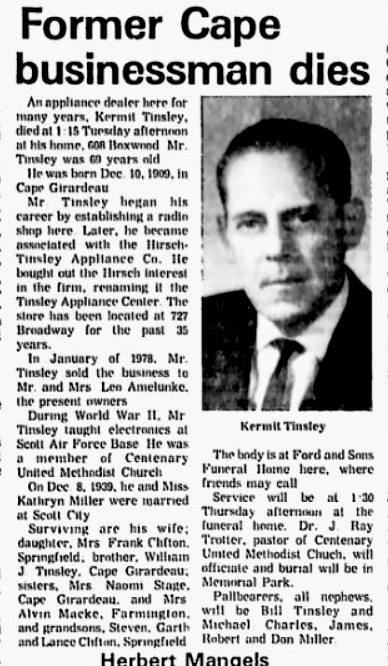 Mr. Tinsley died in 1979. Here is a copy of his obituary that ran in The Missourian on February 21, 1979.