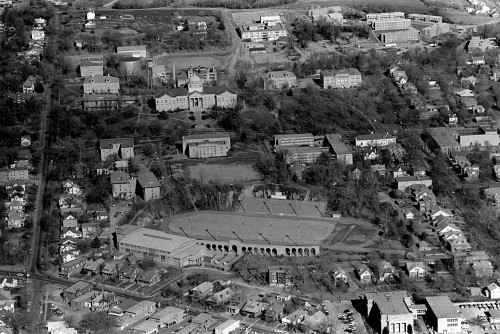 This 1966 aerial of the Southeast Missouri State College campus was misfiled, so I just ran across it.
One big change when you compare the 1966 photo with the November 6, 2010, version is the missing dozen-plus homes and Werner's Super Market that used to be in the lower left corner around Houck Field House.
When this photo was taken, Kent Library hadn't been expanded and land clearing was just starting on the housing towers at the top center. The open area at the top left has been turned into buildings and parking lots.
Southeast Missouri State University 2010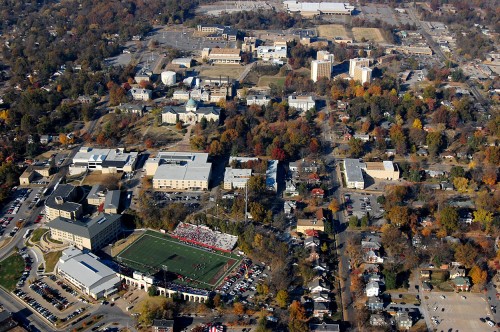 It's good to see the terraced hillside on the east side of Academic Hall hasn't been turned into a parking lot yet.
Here are some past stories about SEMO's campus: