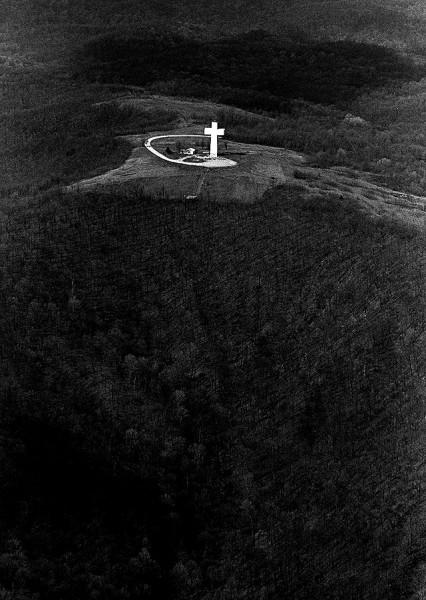 Easter Sunday is a good day to look back at some of the crosses I've photographed over the years. We'll start off with an aerial photo of Bald Knob Cross in Illinois at Alto Pass. Here's how the photo was taken (and saved in the darkroom).
Bald Knob Cross from the ground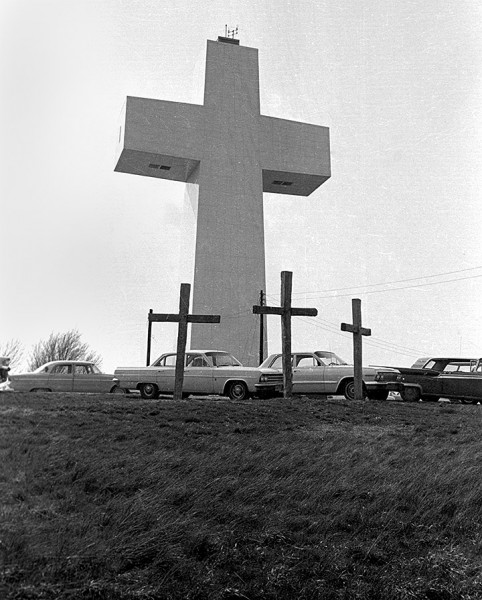 Here's the cross from the ground.
Ft. Jefferson Cross at the Confluence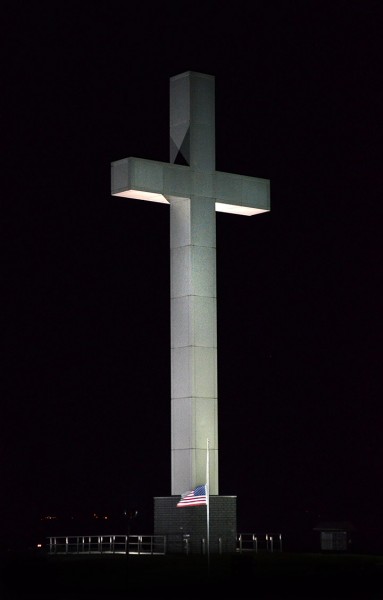 The Ft. Jefferson Cross at the Confluence in Wickliffe is pretty at night. By the way you CAN make the images larger by clicking on them.
Cape LaCroix Creek marker
The Cape LaCroix Creek marker has been a rolling stone looking for a home.
Old Lorimier Cemetery grave marker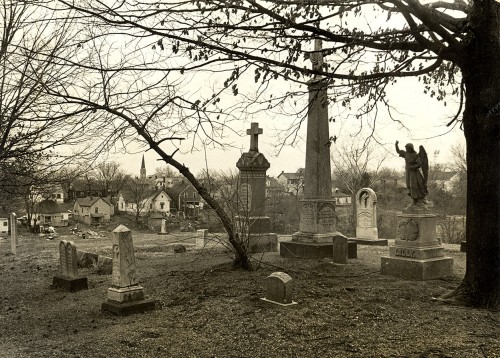 When I took this photograph in the mid-1960s, the angel in the picture had wings and arms. She was vandalized twenty years later.
Elder B.A. Armour in 2013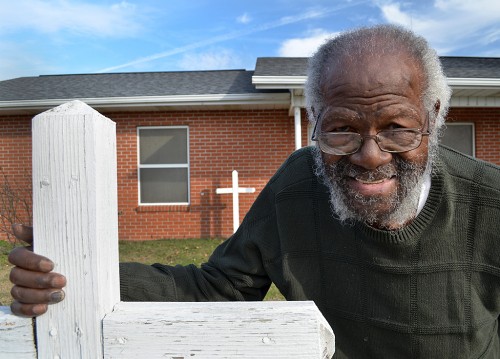 Elder B.A. Armour's faith is as important to him today as it was when I photographed him baptizing people in the Mississippi River off New Madrid in 1967.
New Madrid baptism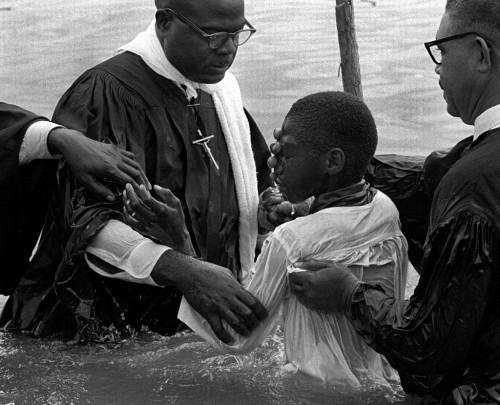 Elder Armour is on the left, and J.C. Pullen is on the right. The congregants marched from the Church of God in Christ church, through downtown New Madrid, and down to the river.
St. Mary's Cemetery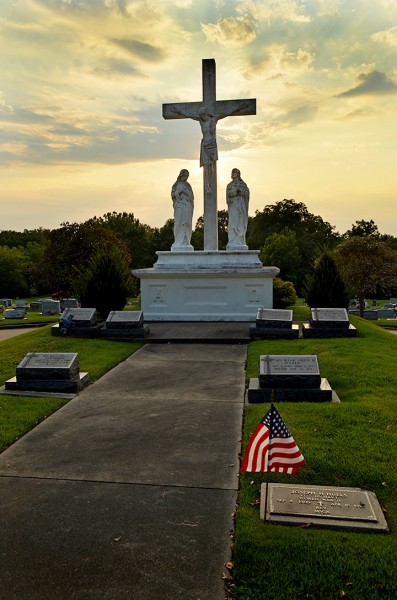 I photographed this cross at St. Mary's Cemetery twice – almost exactly 48 years apart.
Judas got a raw deal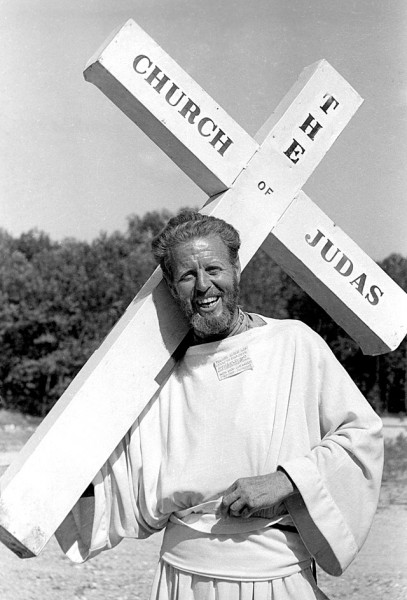 Ken Saunders, a British citizen, walked across the country trying to convince people that Judas really wasn't a bad guy. He liked what he saw of Missouri.
Dutchtown Cemetery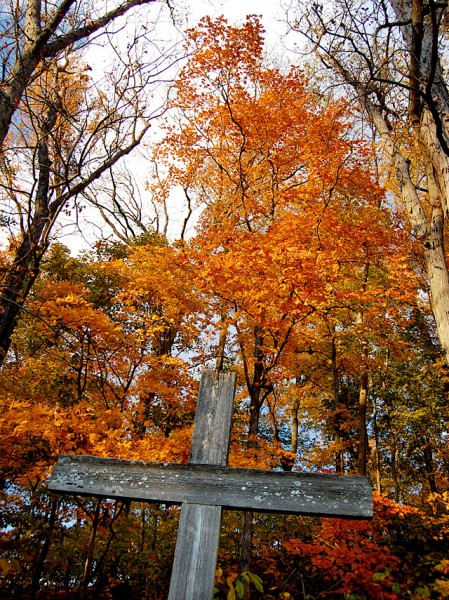 This old wooden cross is in the Dutchtown Cemetery on a ridge overlooking the slowly diminishing community below it. The dead outnumber the living.
St. Vincent's Church at sunset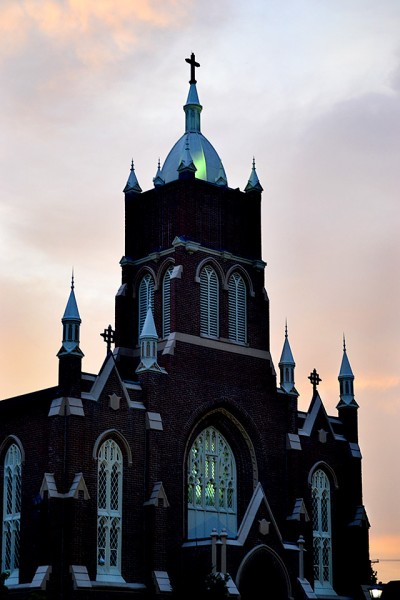 I was really planning to shoot Fourth of July fireworks, but St. Vincent's Church at sunset caught my eye.
Crucifix came over with the Saxons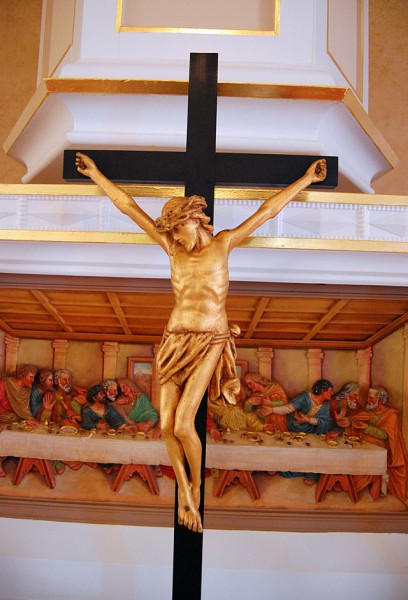 This Crucifix in Altenburg's Trinity Lutheran Church, was made in Oberammergau, Germany, and came over with the Saxons in 1839. The Last Supper was installed in the altar in 1938.
Guardian Angels Catholic Church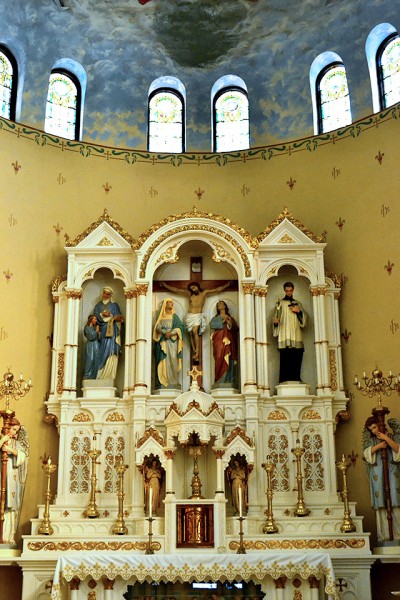 The Guardian Angel Catholic Church in Oran is one of the most ornate houses of worship in the area.