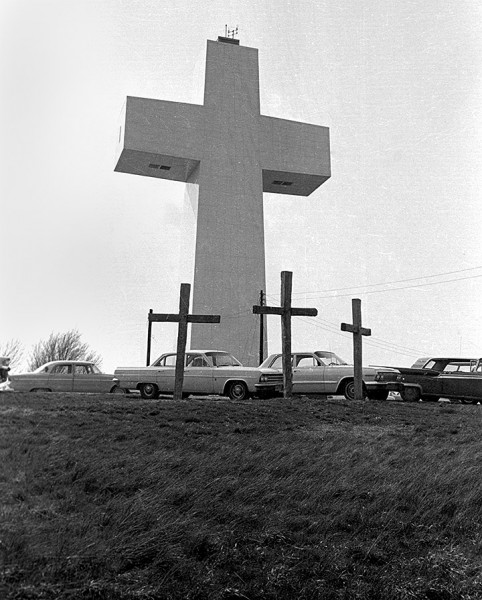 At 12:53 a.m., Wife Lila stuck her head in and said, "I'm going to bed. Do you have anything for me to read?"
"I'm far enough along that you can give it a quick look," I said, welcoming a chance to knock off early (for me).
"You do know, of course, that Father's Day isn't THIS weekend. It's next weekend, right?"
"Bleep! Are you sure?" (I forgot who I was talking with. Of COURSE, she was sure.)
So, that's how you're getting what I suppose is an Easter service at Bald Knob Cross. It was handy. (Click on the pictures to make them larger.)
How to edit bad photos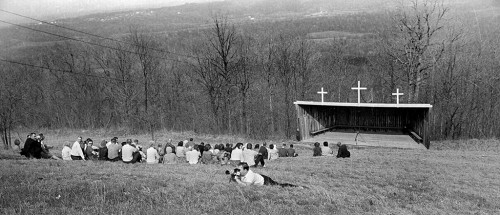 The last time I ran pictures of the Bald Knob Cross, it was to illustrate how you can use judicious cropping and some darkroom techniques to save a technically flawed photograph.
Two women and Faith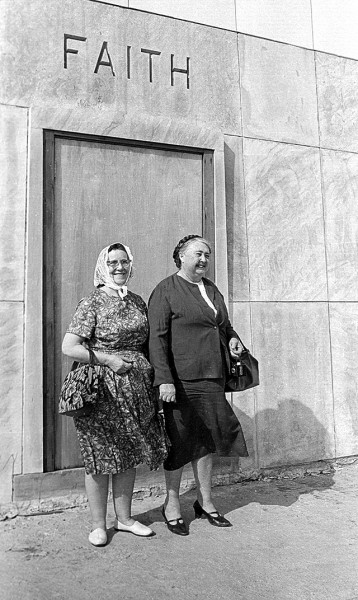 There's something Salt of the Earth about these two women. They were probably lined up having their picture taken by someone else when I snapped one from off on the side. There's a real feeling of life and spirit in the two.
Here's a story where I dealt more with the history of the monument than with photographic technique.
On the plus side, I'll be able to go to bed early NEXT Sunday.