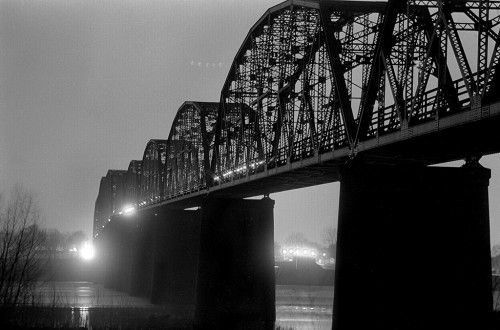 There's something magic about shooting after dark. The light bounces around in ways it doesn't during the daylight hours. There must have been some low clouds the night I shot these time exposures because the sky reflected a lot of the city's lights.
When you were driving across the bridge, you probably didn't notice there was a little bit of a curve to it. I shot this photo the same night as this one.
There's  a lot of steel here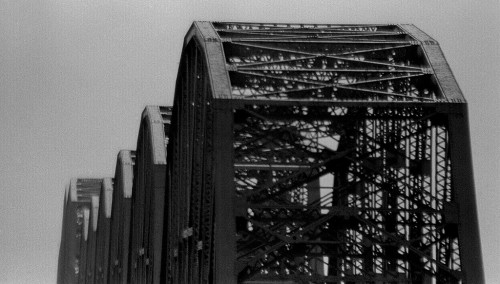 You can see why it was a challenge to demolish the bridge. In one of those strange coincidences, I was scanning these photos on the same day Fred Lynch's blog carried photos of the 1957 bridge-freeing queens.
St. Vincent's steeple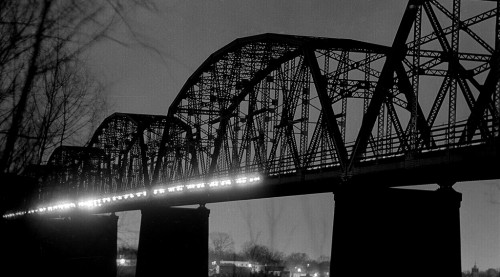 You can see St. Vincent's steeple just barely peeking up at the bottom right of this shot. The exposure was long enough that the tree branches are blurry, but too short for the car headlights to streak all the way across the bridge. (You can click on the photos to make them larger.)