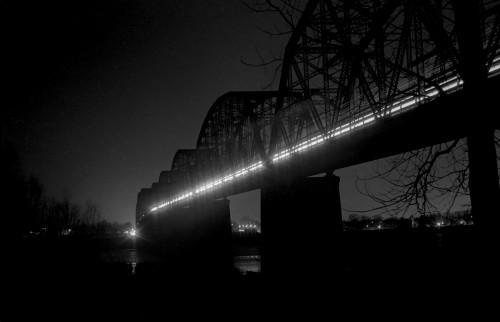 When I didn't know what else to do, I'd head down to the river to try for a different shot of the bridge. This is a time exposure taken from the Illinois side looking back toward Cape.
The car and truck lights show up as streaks.
Trust me, this will NOT be the last bridge picture you see.