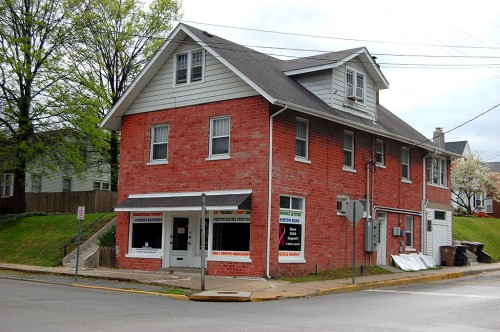 We were more of a Broadway – Downtown shopping family than a Independence – Bloomfield – William – Sprigg family. Of course, that was before the Town Plaza was built, which shifted everyone to the west.
The 1969 City Directory lists this building at S. West End Blvd. and Bloomfield St. as being Vogel's Grocery. Its actual address is 401 S. West End Blvd. If I was ever in the store, I can't remember anything about it.
Hanover and Bloomfield St.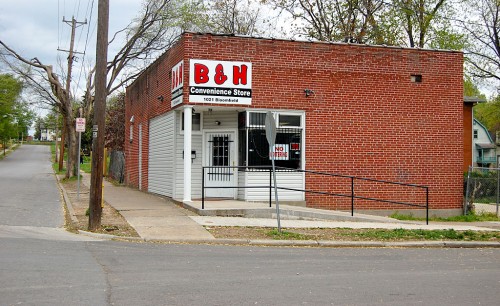 Mother seemed to remember this building at 1021 Bloomfield St. as a neighborhood store, but she couldn't remember which one. The 1969 City Directory doesn't show anything at that address. St. Francis Hospital used to be at the end of this street. Now it's low income housing.
Other long-time Cape businesses