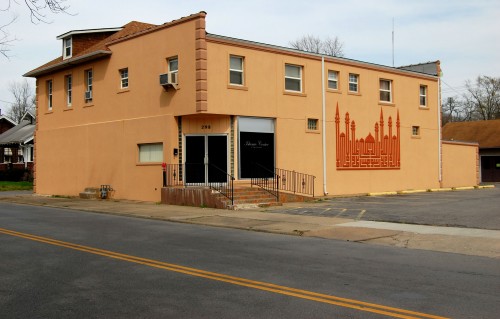 A March 15, 1946, Missourian brief said that "Arthur M. Fischer has purchased the two-story brick building at 298 North Boulevard, the ground floor of which he has occupied the past five years with his retail grocery, Fischer's Market. The purchase of the building was made from Mrs. Carl Umbeck, whose husband erected the structure and for years operated a grocery there. Mr. Fischer bought the grocery business from Mr. Umbeck when the latter retired.
"Mr. Fischer also purchased a vacant lot adjacent on the south to the store, the entire property having a frontage on West End. Boulevard of 135 feet and a depth of 132 feet. Mr. and Mrs. Wm. Klaproth, who recently sold their frame dwelling at 1318 Perry avenue to M.G. Campbell, have moved into the second floor apartment. Mrs. Umbeck went to New York City several days ago to reside with a son, Theodore Umbeck."
A Sept. 22, 1987, story said that Fischer's Market was going to close after 50 years. At one time, three Fischer's Markets were operating in Cape – this one; Fisher's Four-Way Store at Bloomfield and Koch, and Fisher's Downtown Market at 19 N. Spanish. J. Ronald Fisher Jr. said, "You might say that Fischer's Market has run its course. The small neighborhood grocery store has a difficult time staying afloat."
Cornerstone Assembly Church bought the property in 1991.
Grocery became Islamic Center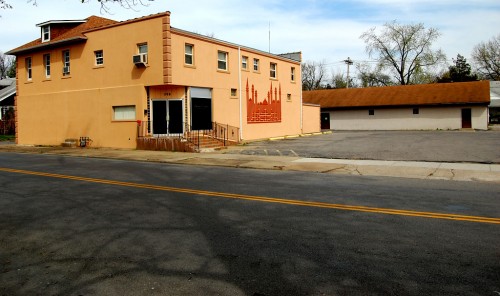 I was surprised to see that the former grocery had been turned into a very attractive Islamic Center. I don't know what the long, horizontal building behind the Center is used for today, but it once was where the chickens were processed for the market. Fischer's had a standing ad wanting to buy "heavy type hens for top prices."
I didn't do an exhaustive search, but it seems like the Center has managed to avoid the controversy that has surrounded similar centers in other towns. The members have joined with other religious organizations in acts of fellowship and charity. In fact, it was once of those ecumenical meetings that caused EVERYONE who participated to be condemned in Missourian comments for being  tools of Satan and for fostering "one world religion." You know you're making progress when the equal opportunity haters target Catholics, Methodists, Muslims, Baptists and those of the Hindu faith as a common group.
The Missourian's coverage has been positive and there have been a number of supportive editorials.
In 2009, a Cape Girardeau man was sentenced to three years in prison for hate crimes for vandalizing the center and a car in the parking lot, plus driving while intoxicated.