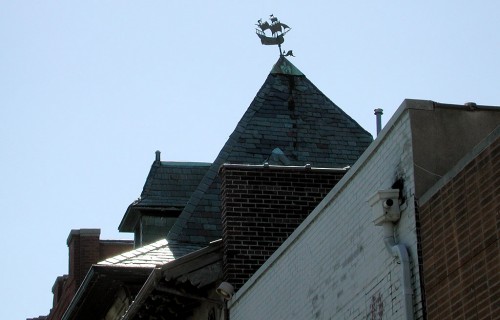 One of the things I best remember about Old Town Cape's Main Street was Hecht's Department Store. Even as a kid I was fascinated by the sailing ship weather vane that perched atop the building at 107 N. Main. I snapped this shot Oct. 15, 2003. I'm glad I did. It's not there today.
What happened to the weather vane?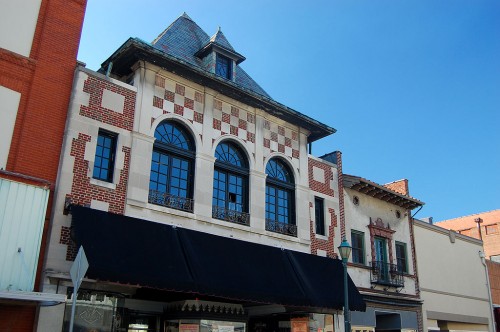 The Missourian was asked by a reader what had happened to it. Here's the answer:
"We had a major windstorm back in the fall before we closed, and we had some slate that blew off the roof onto the sidewalk. The next day I noticed the vane was missing," said Dan Elkins, former president of Hecht's. "The assumption is that it blew off during the storm. I climbed up and looked for it on the lower roof line, thinking it might have fallen there, because it was heavy and not likely to go far. If it blew to the street, someone could have picked it up.
"I doubt someone stole it," Elkins said. "It was tall, a good 3-4 feet in height and solid. It's a relic, definitely, from when the building was built in 1927. It was original with the building, designed by architect Thomas P. Barnett."
Holy Cow, where's her top?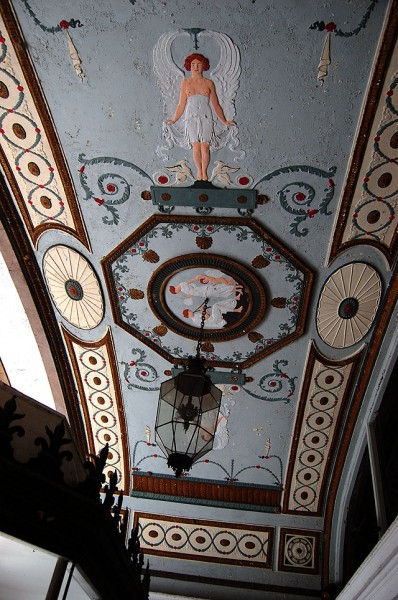 As a kid, I remember a round piece of furniture inside the store. I'm going to say that it was red and had seats around a center piece that rose up to be a tall back rest. It was a perfect place for a squirmy kid to crawl around while his mother was shopping.
What I DON'T remember is the topless babe on the ceiling above the entrance.
Maybe it was because my Mother would distract me when we walked in, "Hey, look at that funny seat for you to play on."
Hecht's anchored downtown for 86 years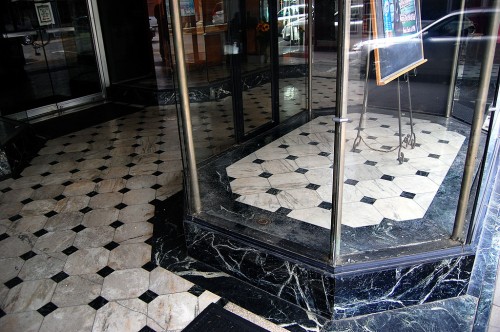 Hecht's was the second oldest business in continuous operation downtown. Lang's Jewelers opened a year before Hecht's. Marty and Tootie Hecht retired in 2004, after nearly six decades of operating the store.
The store, which had been converted to a bar, was empty when I was home in the spring.
Scott Moyers did a history of the store that's worth reading.
Hecht's Photo Gallery
Click on any photo to make it larger, then click on the left or right side of the image to step through the images.