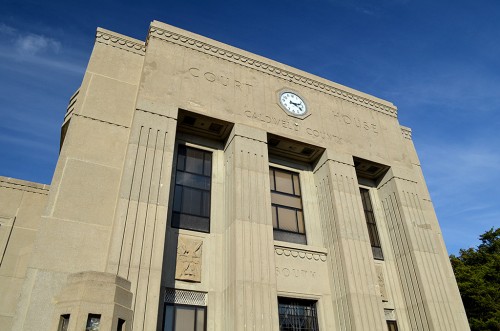 Curator Jessica can't pass a sign that says "Historical" or any building older than me. One of those side-trips took us into downtown Princeton, Kentucky, where we looked at the monolithic Caldwell County Courthouse. Even I could recognize some of the Art Deco features.
I didn't think the South was fond of Lincoln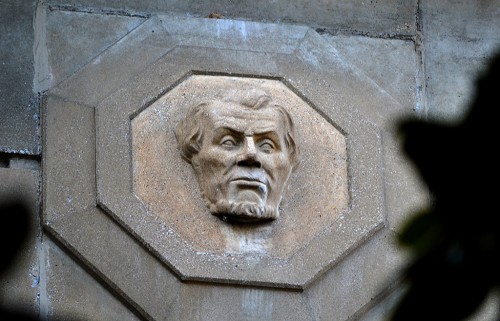 One of the interesting touches was that over the entrance on each side was inscribed the compass direction: North, South, etc. Four visages peered out of the east and west walls.
I was surprised to see one of them was Abe Lincoln. I wouldn't have expected him to be too popular on a Southern courthouse. Maybe his Kentucky roots made them cut him some slack.
Confederate soldier stands guard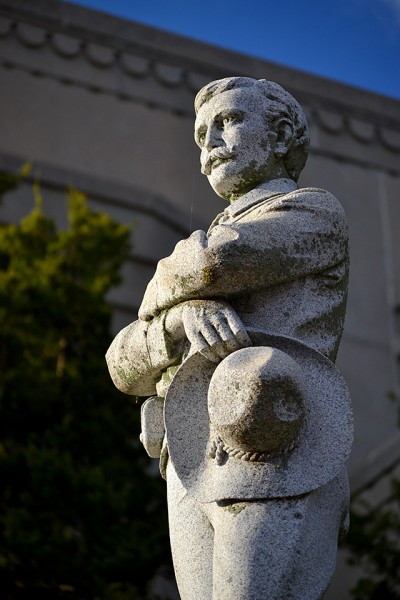 A memorial to Confederate soldiers stands facing south. His back is to Lincoln, who is on the northeast wall.
Father of the country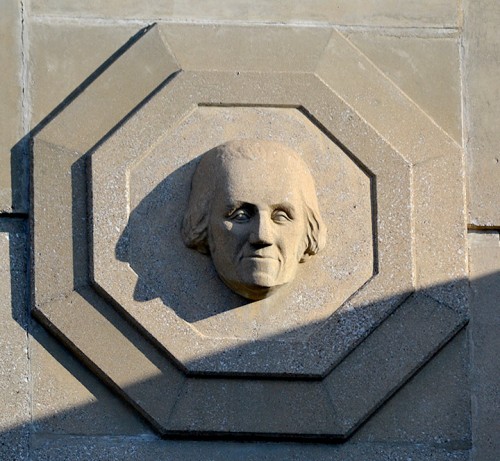 George Washington is on the northwest wall.
Who is this?
This fellow is stuck looking to the west from the southwest wall. Neither Jessica nor I had a clue who he is.
Another mystery figure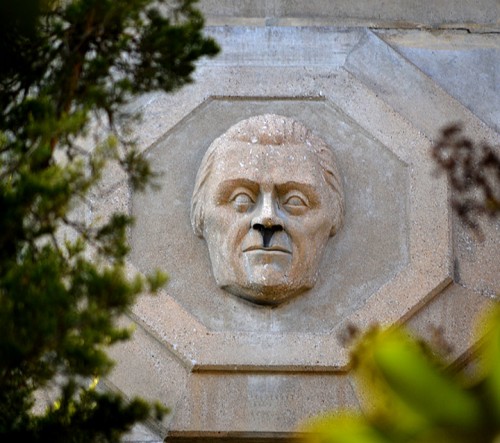 This man was on the southeast wall. The dark area under his nose isn't a shadow. I don't know if it was mold or if someone had disfigured the image. It was high up on the wall, so I doubt the latter was the case.
Jessica stopped a woman coming out of the courthouse to see if she could be of any help, but she admitted that she had never noticed the figures. It's a possibility they were local important people.
First Friday
This is a reminder that I'll be at Annie Laurie's on Broadway on First Friday, November 1, from about 5 p.m. to 8 p.m. Stop by, take a look at my 2013-2014 Snapshots of Cape Girardeau calendars and Smelterville books and give a Southeast Missouri welcome to Jessica who has trouble believing my stories about the region. Laurie says there will be cookies and hot apple cider on hand.