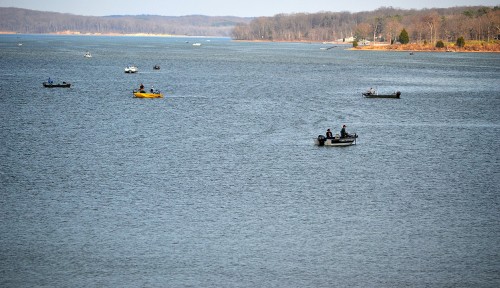 I rolled into Cape Girardeau not long after dark-thirty, got the van unloaded and the computer gear set up.
On the way up, I stopped for a 17-minute nap in the first Kentucky rest area on I-24. When I got out to stretch my legs, I noticed that the trees were blooming and some flowers were popping out. Birds were chirping and some bees were making their rounds. Does that mean I dodged winter?
Kentucky photo gallery
Boaters and fisherfolks were taking advantage of the super weather in the Land Between the Lakes area. All of us who hold our breath going over this bridge will be happy to see this construction projection finished. And, finally, I just had to pull off the road near Wickliffe to capture the sun setting over the Mississippi River bridge near Cairo. Click on any photo to make it larger, then use your arrow keys to move through the gallery.