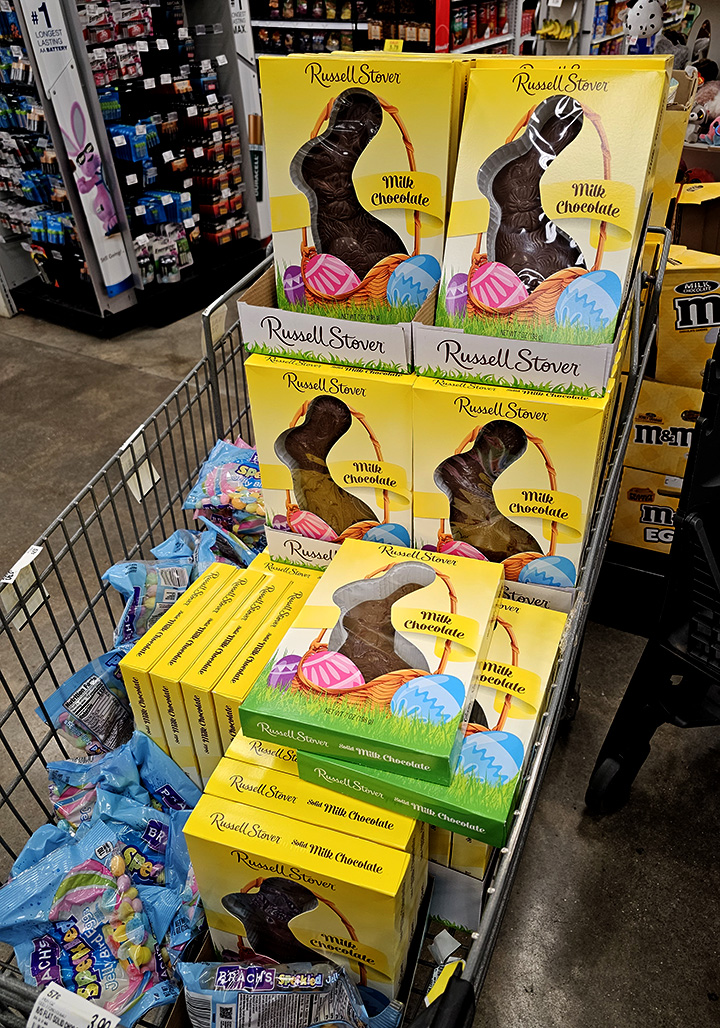 I had to smile while I was waiting in line to check out at Schnuck's grocery store a couple of days ago. You know Easter has come and gone when the chocolate rabbits hop into the clearance basket.
Mother and Brother Mark would harvest as many of the rabbits they could find when they went on sale. The orphan bunnies shivered in the basement freezer until they were melted down for whatever purpose the pair could come up with.
April rains bring spring flowers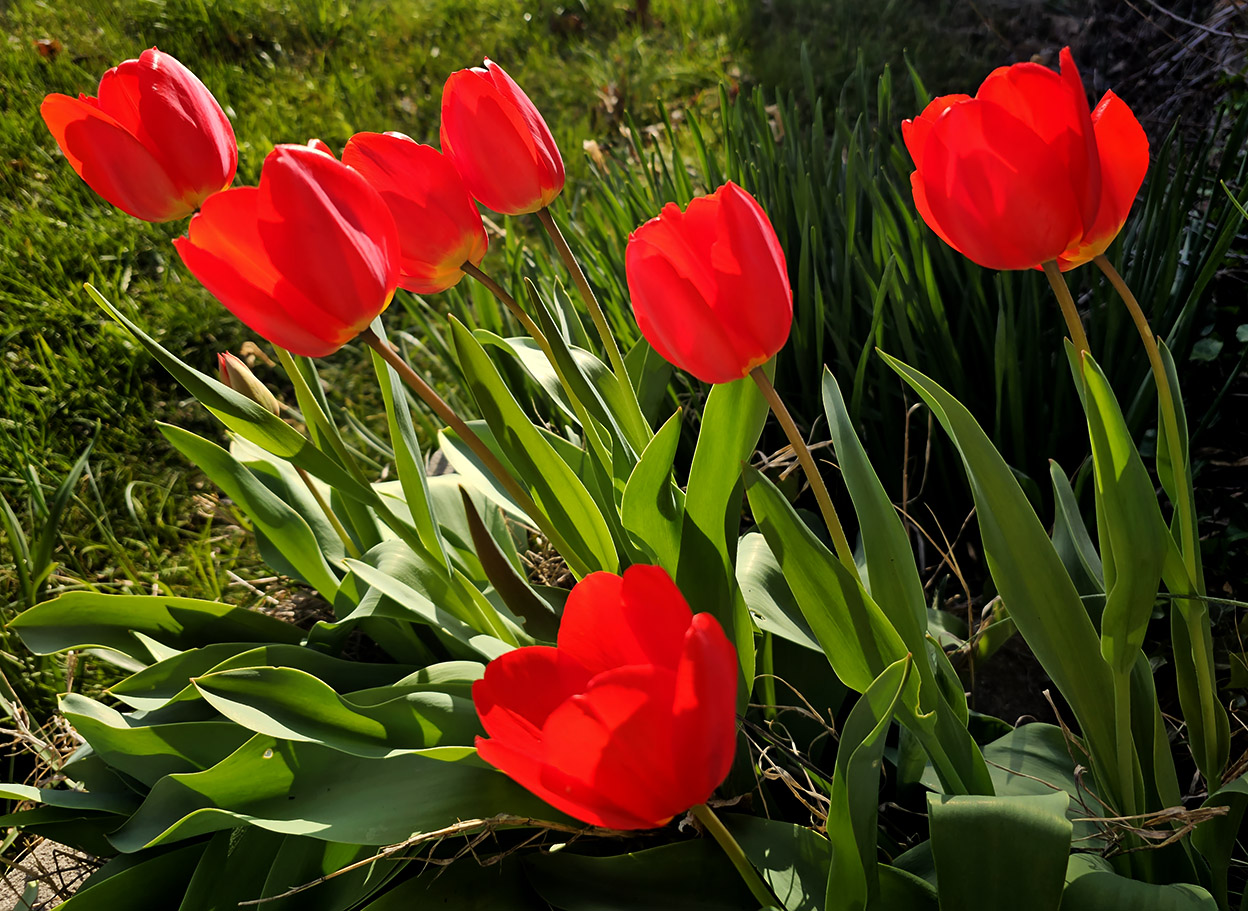 The gentle rains caused the tulips Mother planted decades ago to welcome Spring, but the next round of winds and rains whipped them to shreds before I could decorate Mother and Dad's tombstone as was my usual custom.
I decided that chocolate bunny rabbits would make a good stand-in. I hurried to the grocery store and found that the cart still had an abundance of the hoppers.
Dad's birthday was coming up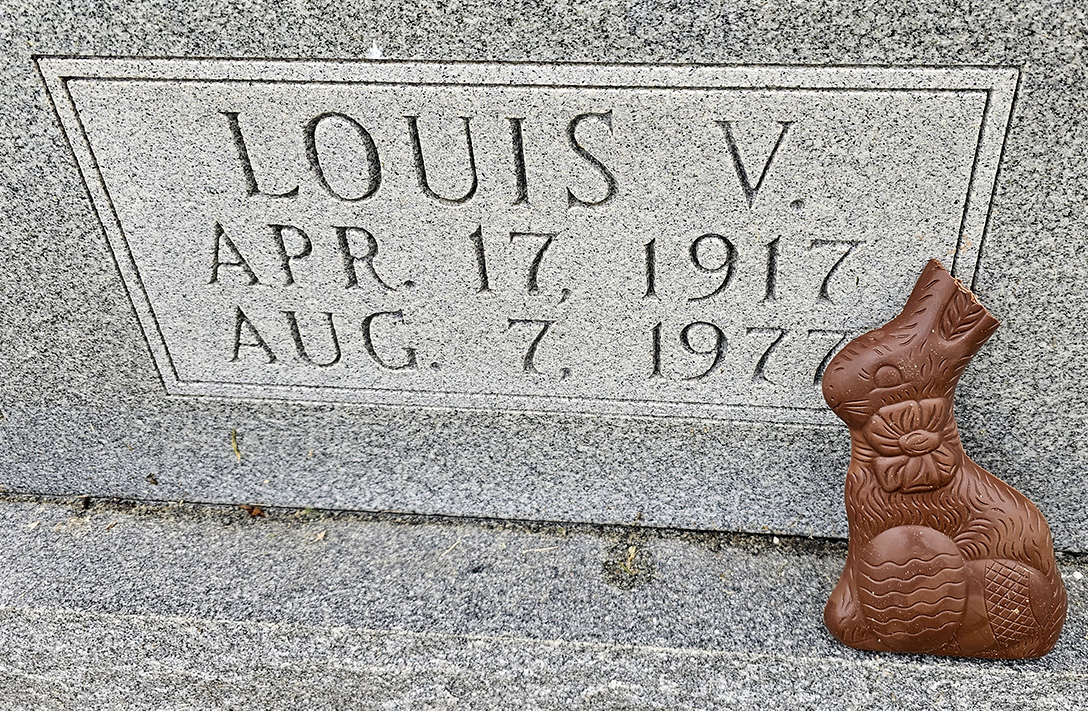 Dad died in 1977. If we populated his birthday cake on April 17 of this year, the 106 candles would be visible in outer space.
I thought he'd appreciate that I sampled the rabbit before delivering it.
Mother's rabbit was fancier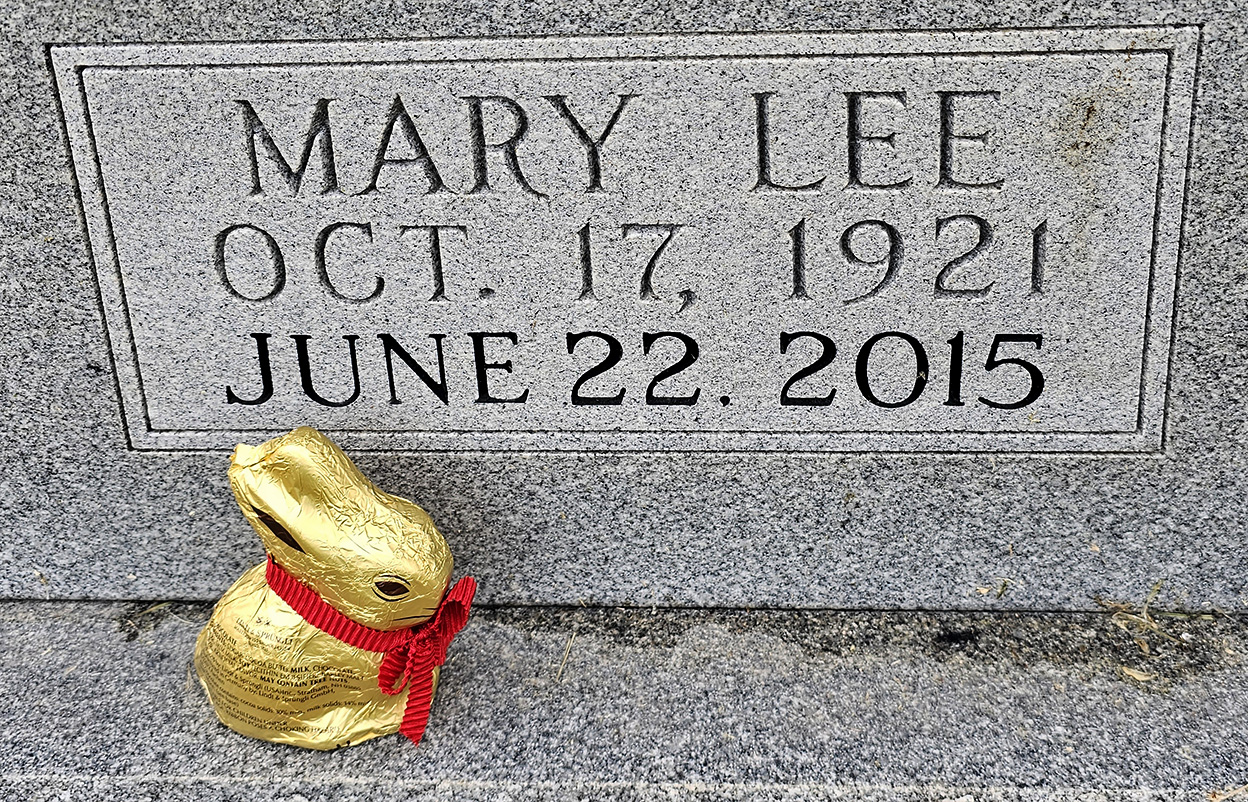 I thought Mother deserved a fancier rabbit than Dad.
It's fun coming up with something a little different to show them they have been remembered.
Unconventional grave decorations