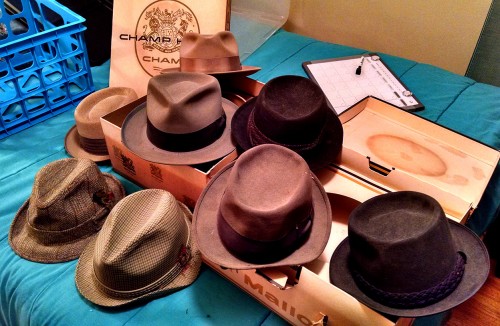 Brother Mark found a bunch of Dad's hats in the top shelf of the guest room a few weeks ago. Some were in the original boxes.
We're not hat people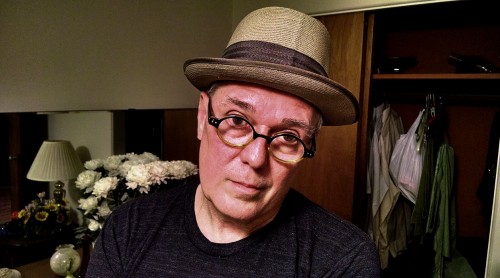 I put out the word to family members that they were available, but, as Mark's photo shows, you have to have a certain flair to pull off wearing a hat these days. We're missing that gene.
We set the hats aside for future consideration by Niece Laurie of Annie Laurie's Antiques.
Kitty Ruessler hat exhibit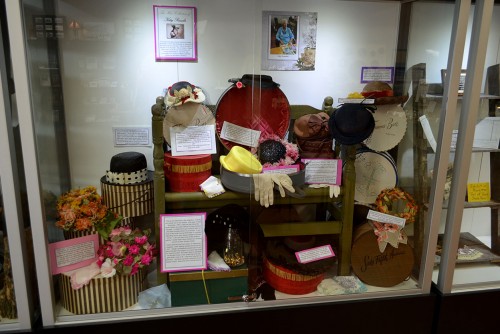 I was watching Cape Girardeau County History Center Director Carla Jordan working on an exhibit of hats loaned by Kitty Ruessler the other night. I casually mentioned Dad's hats to her, and she suggested we display those, too.
Dad's hat's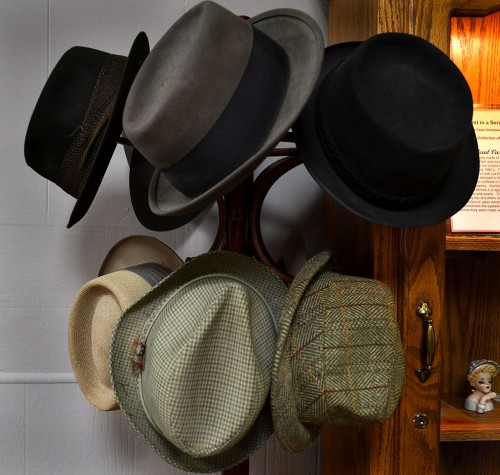 She found a hat rack and made them look good. I was amazed at how they were still in good shape. Dad died in 1977, and I'm sure they hadn't been touched since then except to shove them in a corner in the closet.
Carla and her staff have done a great job of building unusual exhibits in the short time the History Center has been open. You should stop by. It's across the street from the county courthouse in Jackson, in the old Andrew Jackson building. It's open seven days a week. The hours are 10 – 4, Monday through Saturday, and 1 to 4 on Sunday.
Dad could wear a hat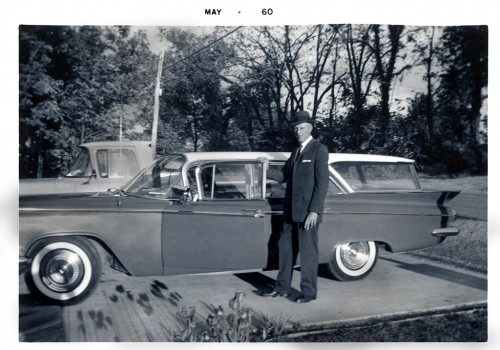 Dad spent most of the week pushing dirt around building roads and bridges, but he cleaned up nicely.
Photo gallery of Dad and his hats
Some of the older pictures were taken when I was about two years old, when Dad, Mother and her parents piled into a car and headed off to Mexico and the American Southwest. One shot, which includes Wife Lila, was taken at Christmastime in Athens, Ohio. I took the two color pictures in 1961ish.
Click on any photo to make it larger, then use the arrow keys to move around the gallery.