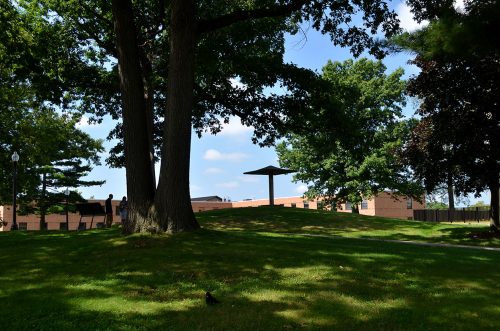 Some times you see things in the real world that you had only seen in photos, and suddenly events become real to you. My old chief photographer, John J. Lopinot, will probably send me a message this morning, like he does every May 4: "Never Forget."
I've written a lot about covering the protest era at Ohio University, and had several major exhibits of my photos. It wasn't until August 25, 2014, that I actually got around to visiting the school I was headed to when the word came across the radio about the shootings at Kent State.
Dean Kahler
Seeing the pagoda at the top of the hill where the Ohio National Guardsmen turned "with a deliberate action" and unleashed a volley of shots was made even more moving by listening to Dean Kahler tell the story of being shot that day. He was an innocent bystander in the flat area behind him – 300 feet away from the troops – when his life was changed forever.
"I didn't want to be eating grass when I died"
I posted his account last May 4. I can't improve on the way he told the story. It's worth listening to.
Remembering the dead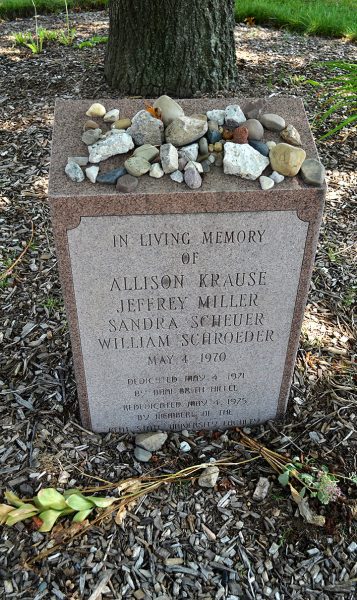 Here are some of the earlier stories I've done about the era.