Cops say "You can't outrun Motorola." I learned this evening in the '60s that you can't outrun the moon, either.
I don't know exactly where I was when I spotted the full moon coming up over the horizon, but I knew I wanted to get the golden orb pulling itself out of the muck of the Mississippi River. I flogged all the horses under the hood of my '59 Buick, but the moon kept getting higher and higher and smaller and smaller.
I shot this from Cape Rock. I hope I didn't interrupt anybody or anything when I went skidding in squealing tires and throwing up a cloud of dust. I was disappointed enough with the result that I didn't bother to print it.
I have a moon fixation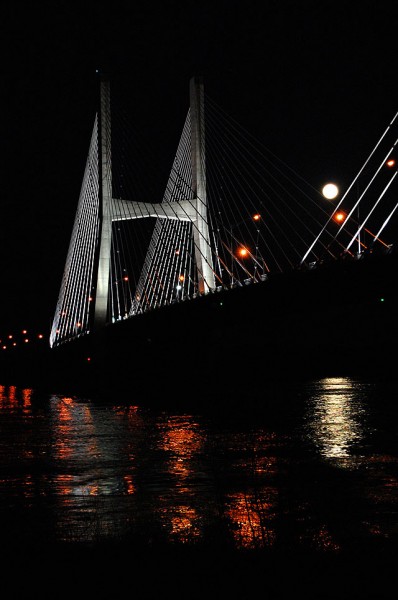 It surprised me when I did a quick search for moon stories in my two blogs. There's a batch of them.