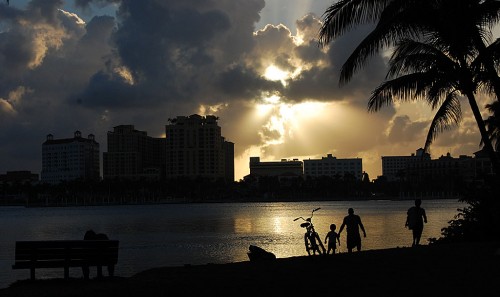 I debated whether or not to post an excuse like "my dog ate my latest Cape story" or to just skip a day, but I decided to fess up. I played hooky.
It was a perfect full moon night in South Florida. My riding partner, Osa, had just gotten back from six weeks in Sweden visiting family and I had been neglecting my bike blog. It was past time to pull the bike out of the shed. We made it over to Palm Beach just in time to see a family admiring the sun setting over West Palm Beach.
The Breakers Hotel in Palm Beach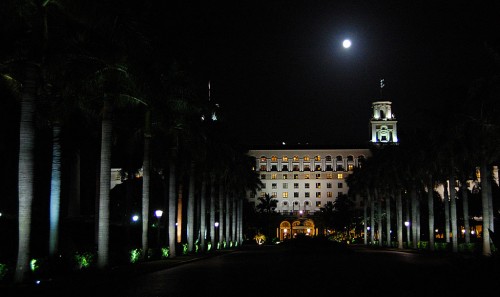 After watching the moon come up over the Palm Beach Inlet, we headed south with a stop at The Breakers Hotel.
How to shoot photos under low light
You can find more photos and some hints on how to shoot photos under low light on my PalmBeachBikeT0urs site.
We'll get back to Cape stuff, I promise. There are some interesting, never-before-seen photos coming.