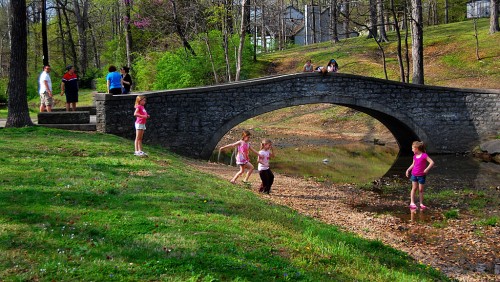 Generations of little girls have played on this bridge during Brownie day camps and Flyover ceremonies. Some times all it takes is a warm spring day to bring out families.
Ellis Park renamed in 1935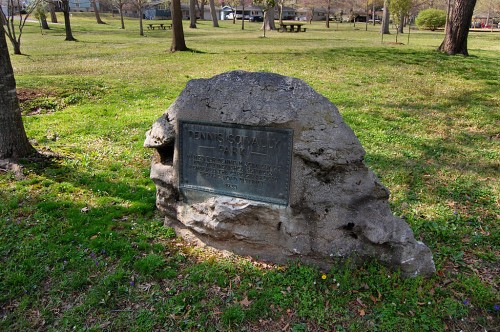 Ellis Park on Cape Rock Drive was renamed  Dennis Scivally Park in 1935. Dennis M. Scivally, chief engineer of Cape Special Road District, did as much as any man to bring Cape County's roads out of the mud.
He graduated from the old Normal School in 1898, then taught at Kage School for three years.
Worked for Louis Houck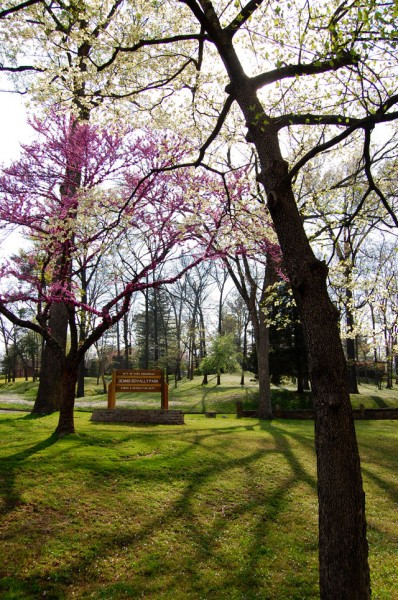 In 1902, he worked in the office for Louis Houck on the Cape Girardeau Northern Railroad. He moved over to the engineering department and was placed in charge of construction work. By 1905, he was made chief engineer of the Cape Girardeau Northern and of Houck's Saline Valley Railroad.
Retain the beauties of the road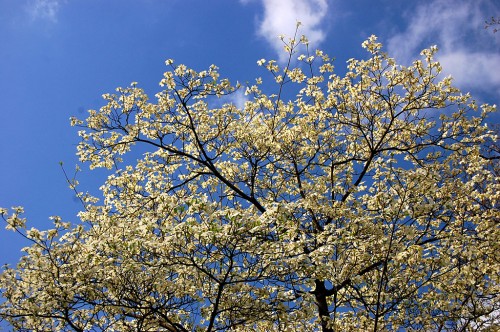 He moved from railroads to highways about three years later and became chief engineer of the Cape Special Road District that established Cape Rock Park and Drive.
When Tollgate Hill on the south end of town was reduced in grade, The Missourian reported that Mr. Scivally said that "Several walnut trees had to be cut down, but care will be taken to cut down no trees not absolutely necessary to remove.
"It is the plan to retain the beauties of the road as well as make it good for traveling over. Along most of the distance are now growing beautiful trees. These will be cared for, underbrush and weeds will be removed, painted signs along the way will be tabooed, as well as signs tacked to trees."
Bridge built in 1941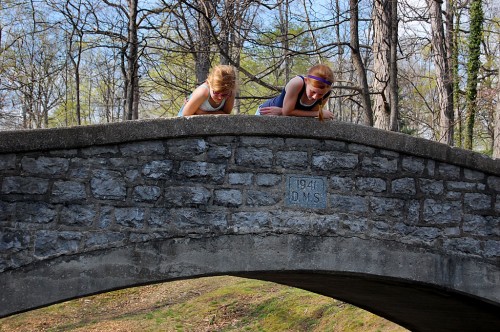 The park has hosted just about every social, fraternal and religious group in the area. Scores of weddings have been performed there and little girls still stare down into the water from a bridge that was built in 1941.
On a personal note, Dennis Scivally owned an overgrown lot between our house on Kingsway and Kurre Lane. On weekends, Dad would haul out an axe and start thinning out the saplings and brush.
Knowing how Mr. Scivally felt about preserving trees, we all waited for him to come by and hit the roof over Dad's "improvement" project. Finally, Dad made Mr. Scivally an offer for the lot, which he accepted. I never did know if he had ever noticed Dad's handiwork.
When I look back, I find it hard to believe that I've actually met the man who played a major part in the region's transportation history. He wasn't just somebody in a library book. He was a guy who was human and who might have chewed you out for chopping down his trees.