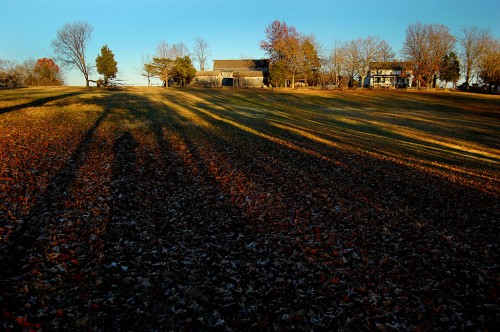 October 8 is the 31st Annual Saxon Lutheran Memorial Fall Festival on the outskirts of Frohna.
To give you an idea what you might see, I'll post a collection of photos I've taken from the mid-1960s up to the last couple of years. They've been taken at different seasons and at different times of day, so even photos of the same building will look different.
Ferry story brought me to Memorial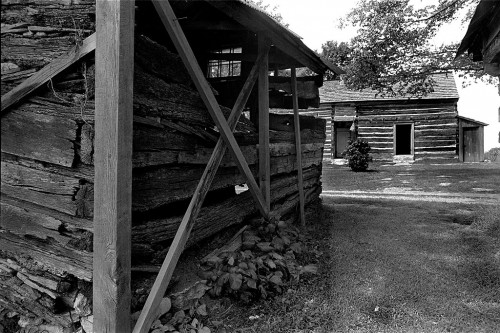 The Wittenberg Ferry Dedication was coming up, so The Missourian sent me up to Wittenberg and Frohna to shoot things that people might see. I remember thinking that the log cabins (thought to be slave quarters) were interesting, but looked liked they'd fall down if the termites quit holding hands. (By the way, all of the black and white photos date back to 1966.)
Much restoration done in 40-plus years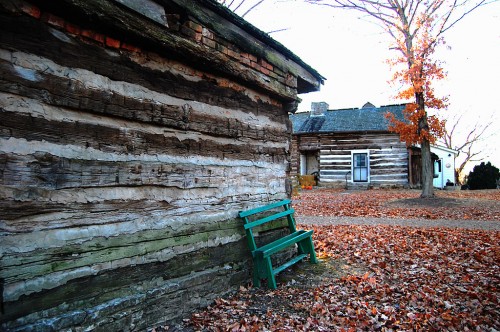 This photo, taken Nov. 13, 2010, from about the same angle, shows the restoration that has been done to the buildings.
Germans didn't waste anything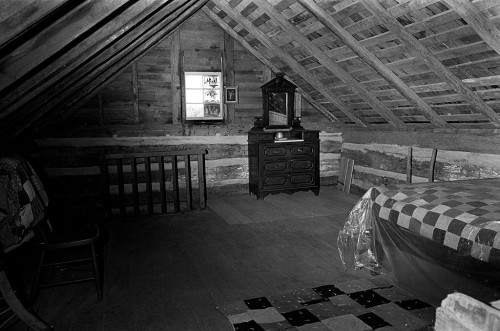 My eye was drawn to the window in this upstairs bedroom when I was there in 1966 – the window panes were glass negatives. Someone thought they might have come from Lueders Studio in Frohna.
Three were in good shape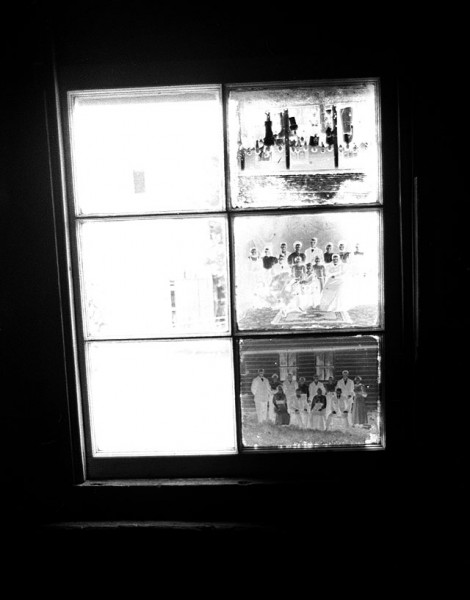 Three of the six panes had negatives that appeared to be in pretty good shape.
Century-old portrait
Thanks to the miracles of Photoshop, I was able to make positive images of the negatives. Considering that this was taken from a handheld photo of a window frame, filed away for over 40 years, then digitally inverted, it's pretty darned good. Based on the clothes, I'm going to guess we're looking at a family portrait that's nearly 100 years old.
Alas, glass has been replaced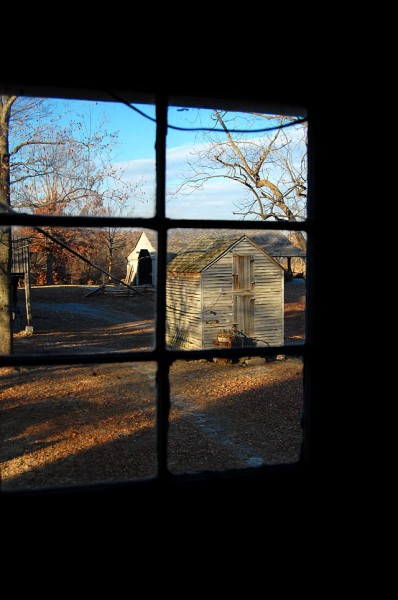 When I met Curator Lynda Lorenz in 2010, the window was one of the first things I asked about. She hadn't heard the story of the glass negatives and didn't have any idea what had happened to them.
Don't look for the Frohna Mill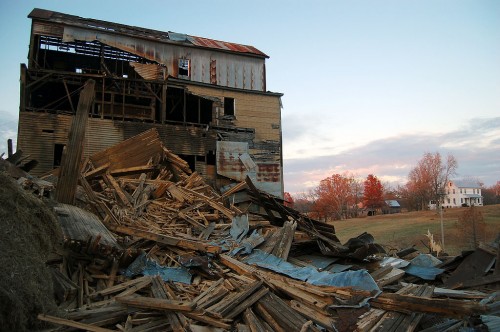 By the way, if you've been to the Memorial before and had used the Frohna Mill as a landmark to know where to turn, you'll be disappointed. Demolition started in the fall of 2010 and was finished before the end of the year.
Lynda said her husband and other volunteers salvaged as much of the mill as they could before it was hauled off.
Cats and chickens abound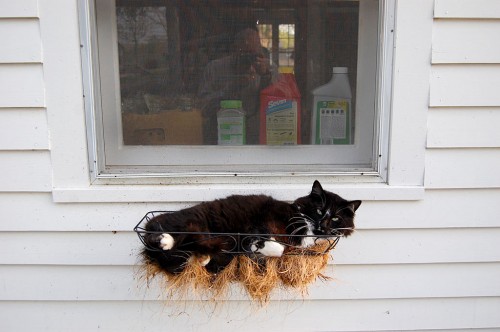 There are cats and chickens everywhere. Lynda said the cat population averages about three to 17 cats, depending on the season, how many sneak into tourists' cars and how hungry the hawks are.
Check out Lutheran Heritage Center and Museum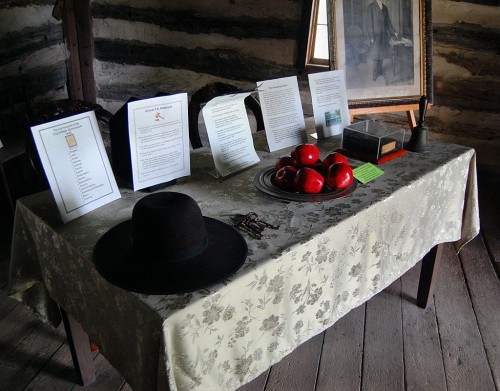 While you're in the neighborhood, you should swing over to Altenburg to check out the Lutheran Heritage Center and Museum. I don't know if they have their Christmas Tree exhibit up yet this year, but it's worth seeing.
Saxon Lutheran Memorial photo gallery
Here's a gallery of photos taken in 1966 (black and white) and recently. Click on any image to make it larger, then click on the left or right side to move through the gallery.