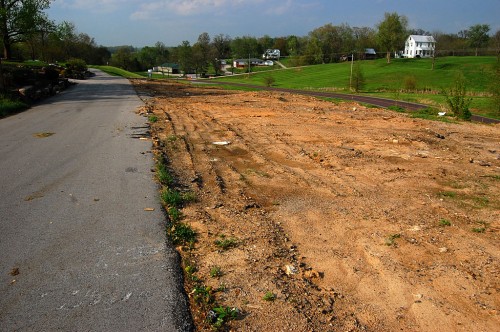 If you read my November 14 blog post about the Frohna Mill being torn down and thought you'd go see it before it was gone, you're too late.
Frohna Mill Nov. 12, 2010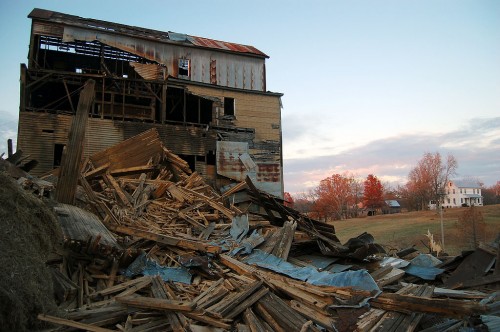 When I spotted the mill last fall, the main building was still intact. There was some hope of a last-minute reprieve, but the historic structure didn't see the end of the year.
Linda Lorenz, curator of the Saxon Lutheran Memorial, said that her husband, Doyle, and some other volunteers were able to salvage some pieces of equipment from the 1863 mill for display at the museum, but far more was destroyed.
Mill site from the air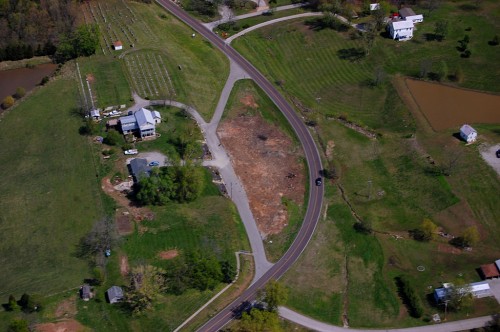 When Ernie and I were flying aerials Sunday, we made a pass over the mill site and saw nothing but fresh dirt.
Photo gallery of Frohna Mill site
This gallery is a lot less interesting than the one I ran in November. Very little remained. I have to admit that I stuck a bent square nail in my pocket and took a couple of rusted horseshoes home for Brother Mark.
Click on any photo to make it larger, then click on the left or right side to move through the gallery.