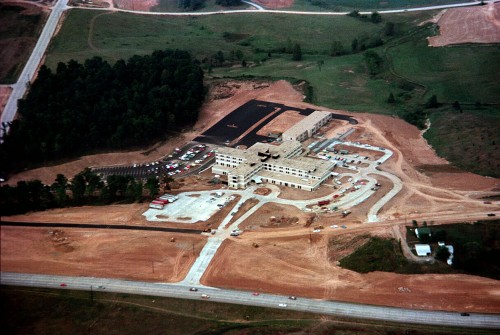 There are photos of Brother David's wedding in this sleeve, so I assume this aerial of St. Francis Hospital was taken in the fall of 1976. Mount Auburn Road is on the left. The paved road at the bottom is William St. or Route K. The road running left to right across the top of the frame is Independence.
You can click on any of the pictures to make them bigger.
St. Francis Hospital today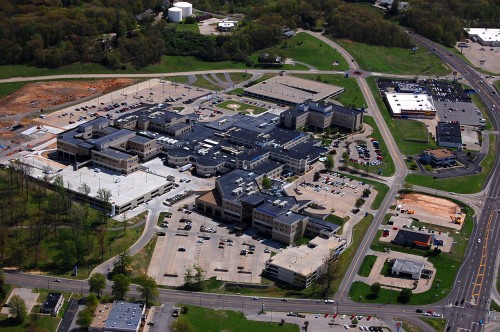 The hospital has been expanded so many times you have to look closely to see the original building. This aerial was taken April 17, 2011.
Mount Auburn Road runs left to right across the bottom of the picture. The road on the far right is William / Route K. The road directly to the right of the hospital is Gordonville Rd. It was under construction in the 1976 photo. Silver Springs Rd., with a roundabout at Gordonville Rd. runs left to right at the top.
Hospital, Doctors Park and Westpark Mall
Pull back a little more, you can see how much has been built at that intersection.
St. Francis is at the top left. The Y-shaped building is Westpark Mall. It did to the Town Plaza, what the Town Plaza did to the downtown merchants. The complex at the bottom right is Doctors Park.
Older stories about St. Francis Hospital
Last baby born in old hospital