I had a bunch of 12×18 prints made for exhibit consideration. It dawned on me that the extras aren't doing any good sitting in a rubber bin in Mother's basement, so I took a few over to Annie Laurie's Antique Shop on Broadway to see if they would generate any interest (and income). We picked shots that we thought brought back memories of Cape or that were generic enough that it didn't matter where they were taken.
They sell for $10 each. Similar prints of the same images have been exhibited in museums and galleries, so I can say they are suitable for framing, even though they aren't printed on photographic paper. You aren't going to get unique images like this any cheaper.
Folks who have been around for awhile will recognize the round barn that used to be on South Sprigg Street below the cement plant.
Friends on Robinson Road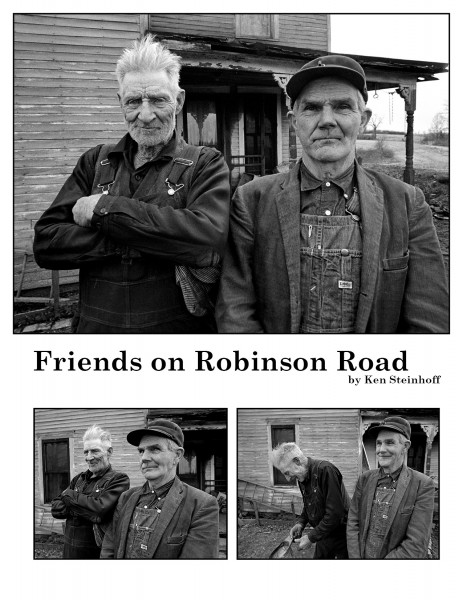 The top portrait is the one that's available. Bill and Jesse are from Ohio, but you could find their counterparts in Southeast Missouri if you poked around.
Give this to your best buddy so he can see what you guys will look like when you get old.
Toilet Paper Wars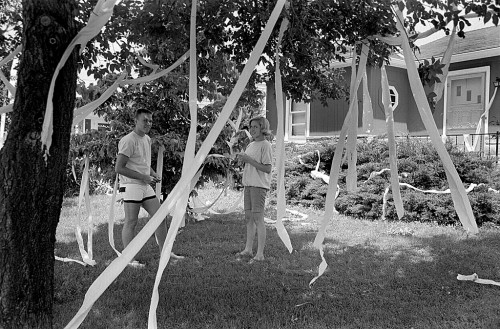 If you know Steve Robert or Mary Wright, this would be a good print to squirrel away for a special gift. A reader sent me a long account of the toilet paper wars in Cape. If you haven't read it, it's worth a chuckle.
SEMO Fair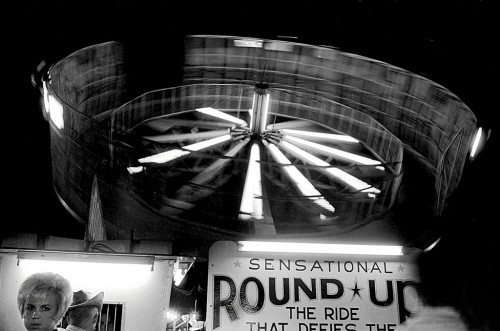 There are several photos from the days when the district fair was still in black and white. I've always liked this shot. Years later, I saw that Robert Frank had a similar photo in his classic 1958 book, The Americans.
This would look good in the kitchen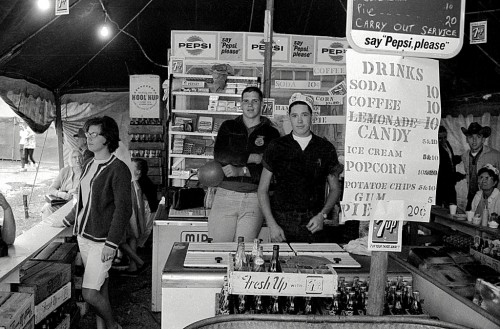 Here's another fair photo. Look at those prices. I can remember scrounging soda bottles for the deposits so I could stay at the fair "just a little bit longer" after my money ran out.
Shop Class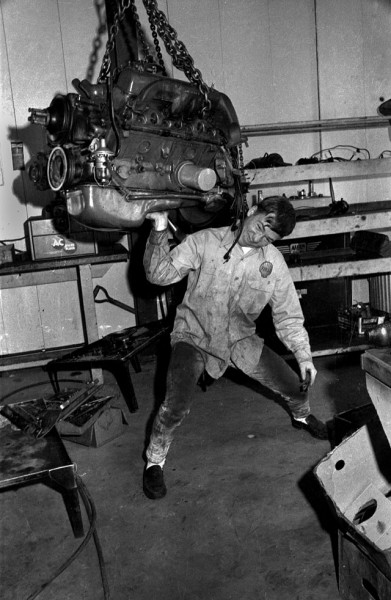 I suspect that OSHA would have problems with this Central High School shop class photo. If you know the guy, though, wouldn't it be a great birthday present for him or his kids?
If your friends jumped off a bridge …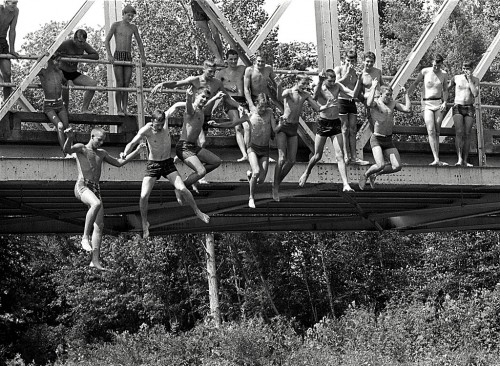 I was a little confused about where I took this photo, but my readers set me straight. If you are in this photo, you might want to snatch it up before giving your grandkids the old "if all your friends jumped off a bridge" speech.
Grosvenor Crossing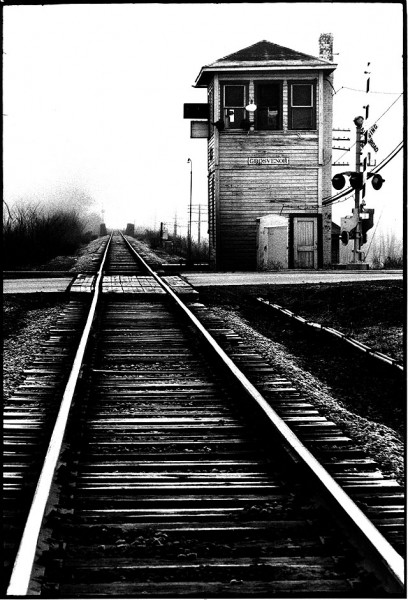 This has always been one of my favorite news shots. The railroads had gone on strike, and I was trying to figure out a different way to tell the story. I went out early on a cold, foggy morning and shot unbroken frost on the tracks at Grosvenor Crossing near Athens, Ohio. To me, that was a better way to show that the trains weren't running than a bunch of guys holding picket signs.
Closer to Cape, I found that train crews still wave to you around here.
Dancing in the bank parking lot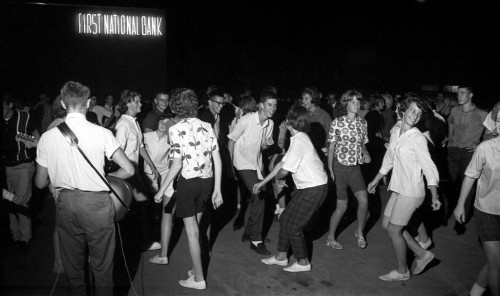 I see several familiar faces from the night the TAC club floor was bouncing so much that city officials closed the joint down and the dance moved to the First National Bank parking lot at Broadway and Main. My old debate partner Pat Sommers is in the middle of the shot. Joan Amlingmeyer is to the right of him.
Nellie Vess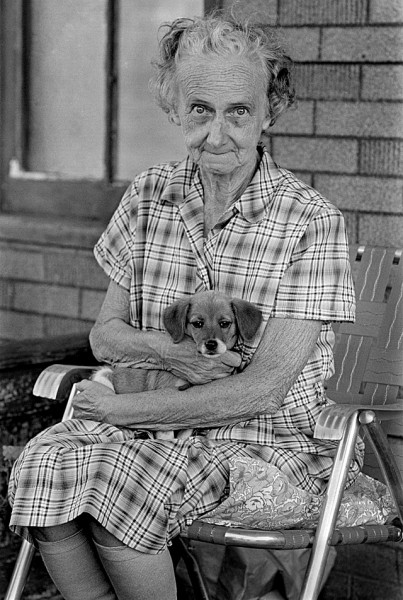 Nellie Vess and Peggy Sue sit on a porch near Trimble in Southern Ohio. She was one of my favorite people and her story has an interesting twist.
He's waiting for you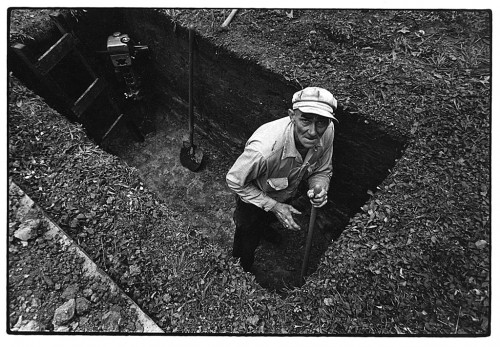 This gravedigger from Letart Falls, Ohio, could dig a square hole. I've used his photo several times, most recently when discussing the skeleton that hung around Central.
This would be good to hang by your alarm clock as a reminder that there are worse things than going to work in the morning.
This isn't the full selection, and I have more in the rubber bin. Holler if you don't see one you want and I'll see if there's a print already made up. If you are interested in a photo shown here, better grab it before someone else snatches it up.