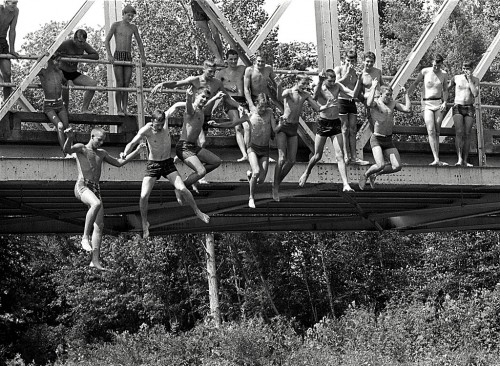 Some of the boys jumping off the Castor River bridge on a hot summer day in 1964 clearly think they are Number One.
I probably shot these for The Jackson Pioneer.  The film sleeve is dated 7/31 + 8/1/67 and has some photos of a swim meet on it, so I must have shot one assignment on one day for The Pioneer and then did a freelance job for The Missourian on the next.
She's at least 40 feet above the water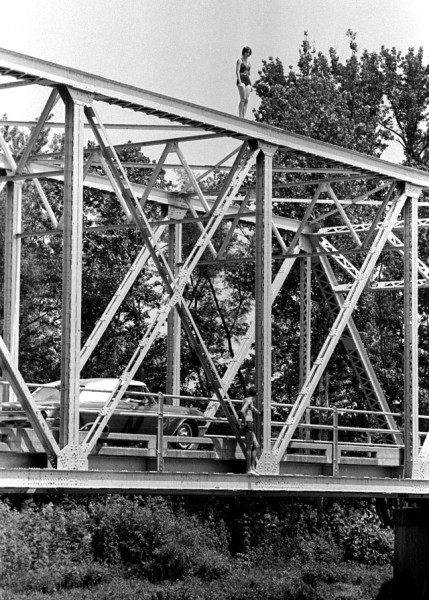 If you figure the boy in the photo in front of the car is five feet and change tall, she has to be at least 25 feet above the bridge deck; the bridge deck, in turn, is at least 12 or 15 feet above the water. That's an impressive height.
Getting up there is a challenge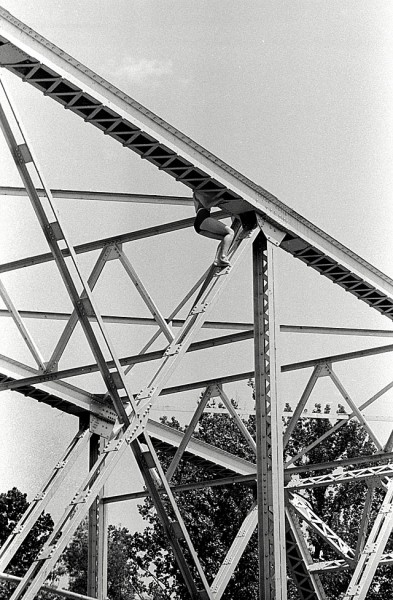 The negative sleeve says the photos were taken at Castor River. As best as I can recall, that that was west of Jackson, near Millersville, on Rt. 72. If I'm wrong, please correct me.
Child endangerment?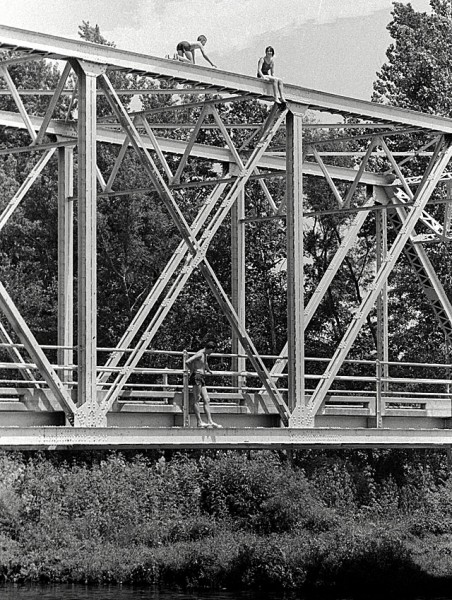 How old IS that kid? He doesn't even look like he's a teenager. Can you imagine what would happen if somebody would see that today?
Picnic lunch in the shade
The older folks are busy cooking up a picnic lunch in the shade while the kids are jumping 40 feet off the top of a bridge over a two-lane highway.
Boys AND girls equal risk-takers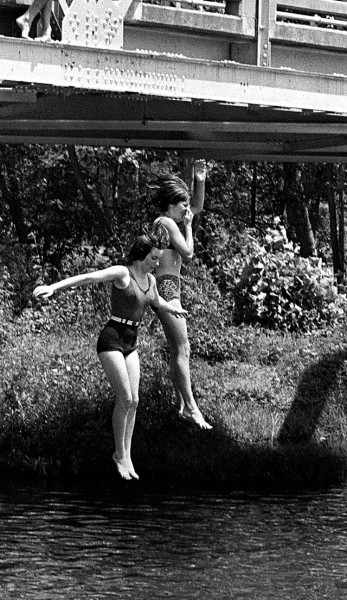 I don't think that many Cape kids went there. It seemed more of a Jackson hangout.
Less risky frolicking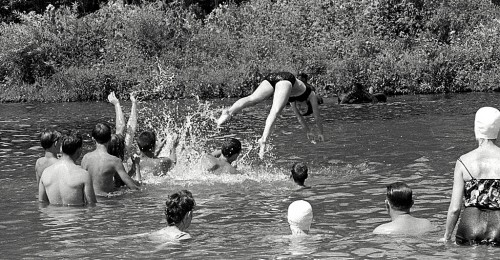 Not everybody was doing high-rise diving. Some were content to splash around in the shallows.
Did YOU ever dive off the bridge?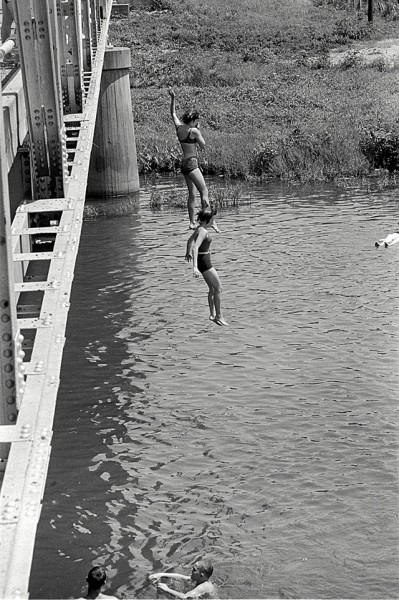 I was happy watching the other folks. I've gone off the high dive at the Capaha Park pool, but I'm not sure I'd want to dive off a bridge, even at deck level, if nobody's chasing me.