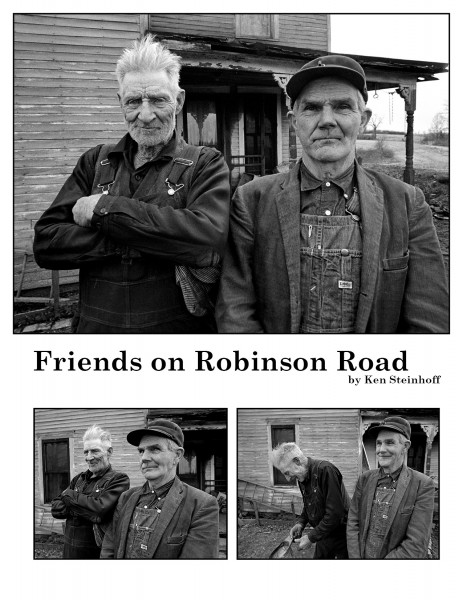 I'll be doing a presentation at the Athens County Historical Society and Museum on July 28. The topic is Friends on Robinson Road, an Athens Messenger picture story I shot in 1969. I mentioned them in a post for Valentine's Day 2012.
UPDATE
Here's an update: when I went back to the area to see if I could find the old house, I discovered that the two men lived on Robinson Ridge Road, not Robinson Road.
My search led me to another interesting story about the Allen family who had been living on the same land since 1850. Capt. Josiah Benton Allen, who lost an arm at Vicksburg, was one of the men responsible for the erection of the iconic Civil War memorial on the Main Green at Ohio University.
I was just looking through my notes, and remembered that Curator Jessica and I tracked down Jesse's daughter Opal and her son Russell. When I asked him how well he knew his grandfather, he said, "I knew him as well as any of the grandkids; I knew where he hid his whiskey."
Bill and Jesse were gravediggers for Clark Chapel's Cemetery, where they, ironically, are buried in unmarked graves, so far as we could find out.
Here's the show catalog
Click on any photo to make it larger, then click on the sides to move through the gallery.